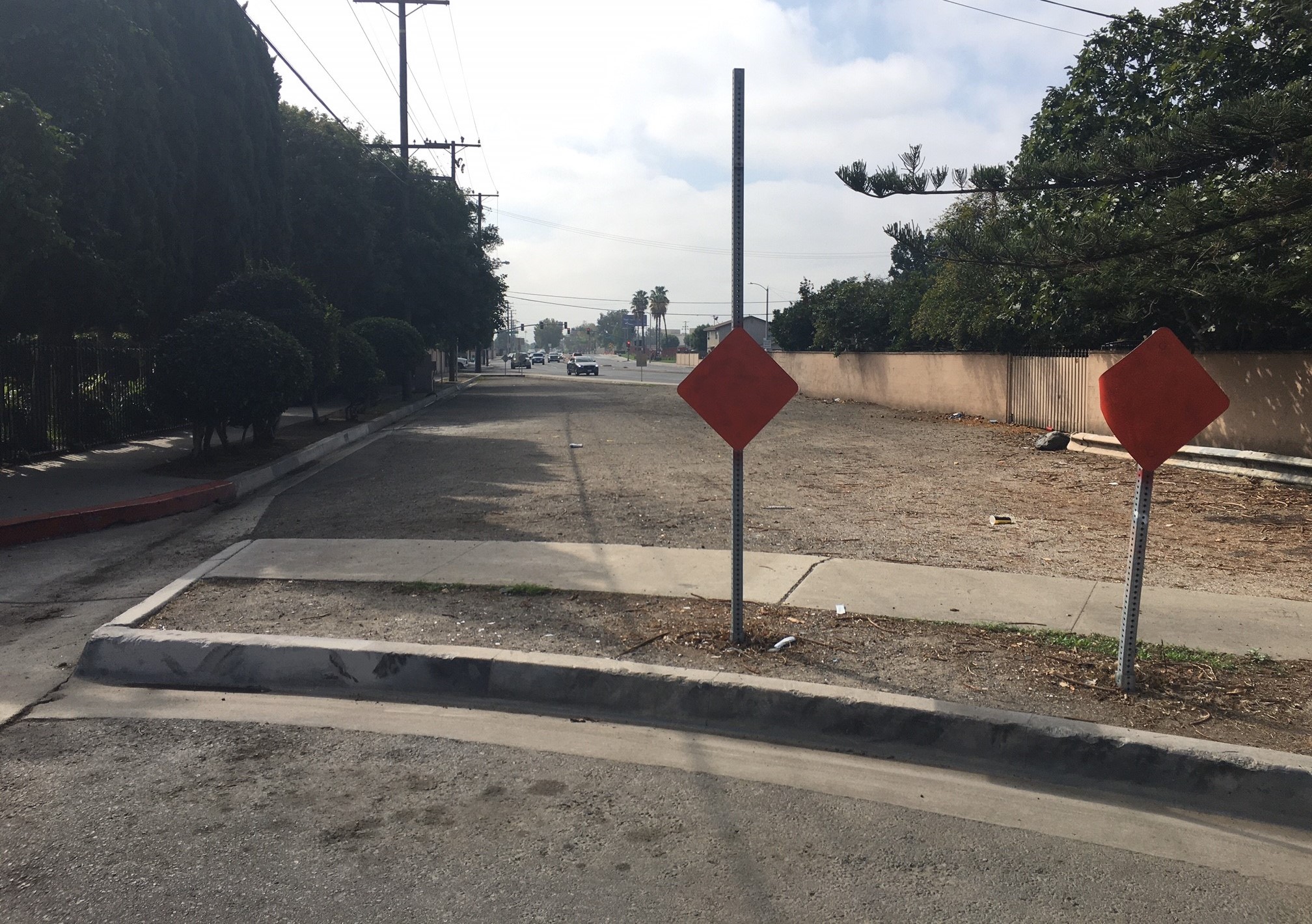 The City of Santa Ana Public Works Agency was recently awarded a nearly $1.5 million grant for the King Street Urban Greening Project, which features the transformation of approximately 9,000 square feet of unused public space at the intersection of King and 10th streets. It includes bicycle and pedestrian pathways, drought tolerant landscaping, lighting, waste receptacles, seating, interpretive signage, art installations, and a stormwater infiltration system that will capture and infiltrate stormwater runoff from the surrounding neighborhood.
The grant came from the Caltrans Clean California Local Grant Program, which is a competitive statewide program created to beautify and clean up local streets, roads, and public spaces. The final design of the project is anticipated to be complete in summer 2023, with construction anticipated to start in fall 2023 and conclude in June 2024.
Read more about the City's stormwater program at https://www.santa-ana.org/stormwater-management.