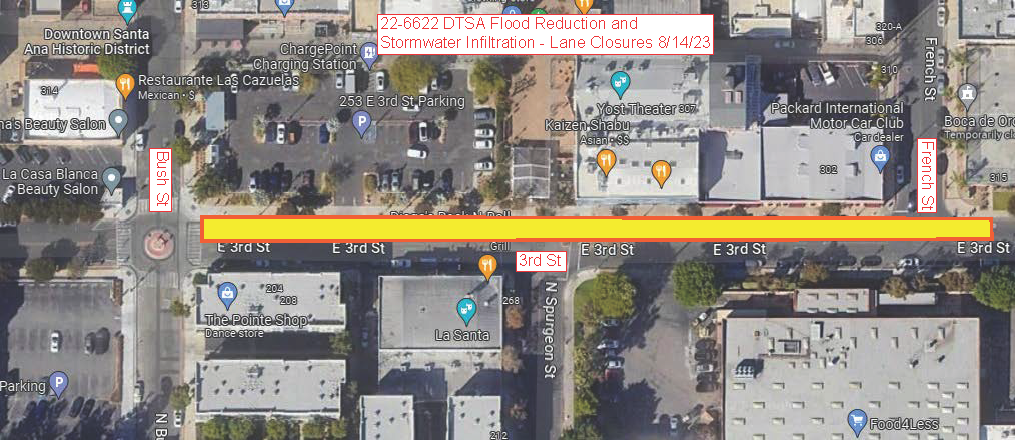 Starting on Monday, August 14, 2023, the westbound traffic lanes will be closed on Third Street between French Street to Bush Street. The eastbound traffic lanes will be open on Third Street.  Traffic lanes northbound on Bush Street will remain open until construction progresses.
The westbound traffic lane closure will be in place for approximately eight weeks.  The closure is due to construction activity for the Downtown Flood Reduction and Stormwater Infiltration project.
Please use alternate routes or plan for possible delays since the westbound traffic lane closure on Third Street will impact traffic flow.  Access to residences and businesses will be maintained at all times.  We apologize for any inconvenience and thank you for understanding.