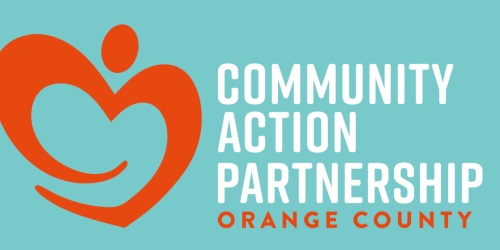 Santa Ana water customers can receive a one-time assistance  payment on their bill through the federally-funded Low Income Household Water Assistance Program (LIHWAP)--or "Water Bill Assistance Program" for short. If you have a past-due bill and meet income eligibility criteria, you can apply to receive a one-time payment of up to $2,000.
---
Who's eligible?
To be eligible, you must:
Have a past-due amount on your water or wastewater bill.
Be a resident of Orange County.
Provide current income verification.
Meet the income eligibility requirements in the chart below or currently receive CalFresh/CalWORKS benefits or applied for and have received LIHEAP benefits in the past 120 days.

This means that if you are over-income, you can still qualify for LIHWAP if you receive CalFresh/CalWORKS or LIHEAP benefits (in the past 120 days).
2022 LIHWAP income eligibility
| | |
| --- | --- |
| Persons in household | Monthly income |
| 1 | $2,564.73 |
| 2 | $3,353.87 |
| 3 | $4,143.02 |
| 4 | $4,932.17 |
| 5 | $5,721.31 |
| 6 | $6,510.46 |
| 7 | $6,658.43 |
| 8 | $6,806.39 |
| 9 | $6,954.36 |
| 10 | $7,102.32 |
---
Program information
Program funding is distributed on a first-come, first-served basis. LIHWAP covers [drinking] water, wastewater/sewer and stormwater costs, applicable taxes, and late/disconnection/re-connection fees. All other charges, such as trash, refuse, etc. are not covered and will be your responsibility to pay. If you do not have all required documents at the time your application is received, CAP OC cannot process your application. Throughout the application process, you may receive phone, email, or mail correspondence from MUS or CAP OC.
You will not receive correspondence from outside or third-party organizations besides these two. Please be mindful of potential outside scams who might reach out to you asking for personal, confidential information.
---
Disconnection notices
It is your responsibility to continue to pay on your Municipal Utility Services (MUS) account and/or make payment arrangements with the MUS Office, until eligibility is determined. CAP OC cannot make guarantee your benefit will be processed and paid before the date your MUS bill is due. Your City of Santa Ana MUS account will be on hold between the time you submit your LIHWAP application to the time your LIHWAP application benefit is determined. This hold means that application of late penalties or discontinuation of service will not apply to your MUS account, provided that, you continue to pay your MUS bill and/or make payment arrangements with the City of Santa Ana's MUS office (the MUS office can be contacted by phone at (714) 647-5454 or email at MUS.Info@santa-ana.org).
---
How to apply
Complete LIHWAP application [PDF] and include all required documents.

Print clearly utilizing an ink pen, do not use a pencil.
If you make an error, do not use white-out. Simply draw a line through the error, initial it, and enter the correct information.
Remember to sign and date your application.
A checklist of all mandatory documents is included to assist you in the application process. Incomplete and unsigned applications will delay the process of your application.
---
How to submit your application
Give the application to CAP OC in person, by mail or by fax:

In-person or mail: Community Action Partnership of Orange County, Energy & Environmental Services Department, 11870 Monarch Street, Garden Grove, CA 92841

CAP OC is open Monday through Friday from 8 a.m. to 4:30 p.m.

Fax: (714) 839-6199
---
Questions
LIHWAP is a CAP OC-led program. Please direct all of your questions about this program to CAP OC, not MUS.
Phone
In-person
11870 Monarch Street, Garden Grove, CA 92841
Please wear a face mask when visiting CAP OC's office
Email
---
View and download the LIHWAP flyer