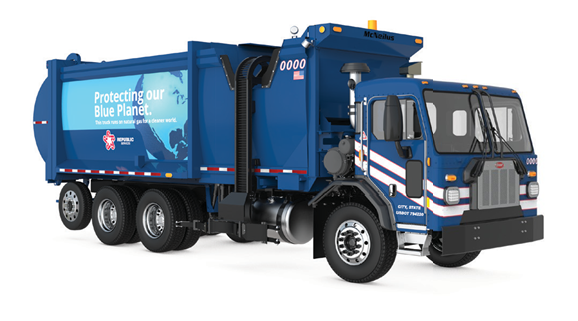 Call Republic Services at (877) 328-2074.

July 14 Update: Republic Services is anticipating to be caught up and providing regular trash and recycling services in Santa Ana beginning Monday, July 18, 2022. Contact the Republic Services Customer Service Center at (877) 328-2074 during business hours with any service issues.
The rollout of the Republic Services solid waste collection services for residential, multi-family, commercial, industrial, and construction and demolition customers is facing driver shortage challenges, similar to those that Waste Management experienced. These shortages reduced Waste Management's ability to complete all service prior to the end of their agreement.
Although Republic Services was able to recruit a number of Waste Management drivers, there were drivers that failed their commitment on the first day of operation in Santa Ana, causing a shortage and delay of service. Republic Services is also collecting all accumulated trash not collected by Waste Management. Republic Services has tapped into its fleet and pool of drivers from other service areas to fill the gap.
Drivers are also driving new vehicles with new technology reducing their productivity but this will resolve over the next week or so. With a service transition of this size, additional issues are being identified and addressed as well.
In anticipation of these type of challenges, the City requested a contingency plan from Republic Services in order to plan for these challenges ahead of time. Republic Services has activated the plan and is working diligently in acquiring drivers and trucks from other areas and providers.
The service transition will take time. However, we are committed to correcting all issues to bring the service level to normal as soon as possible. We appreciate your patience and understanding. To report any service issues, please contact Republic Services at (877) 328-2074.