Project Address: 2001 E Dyer Road
Project Manager: Pedro Gomez, AICP - Associate Planner
Phone: (714) 667-2790
E-mail: PGomez@santa-ana.org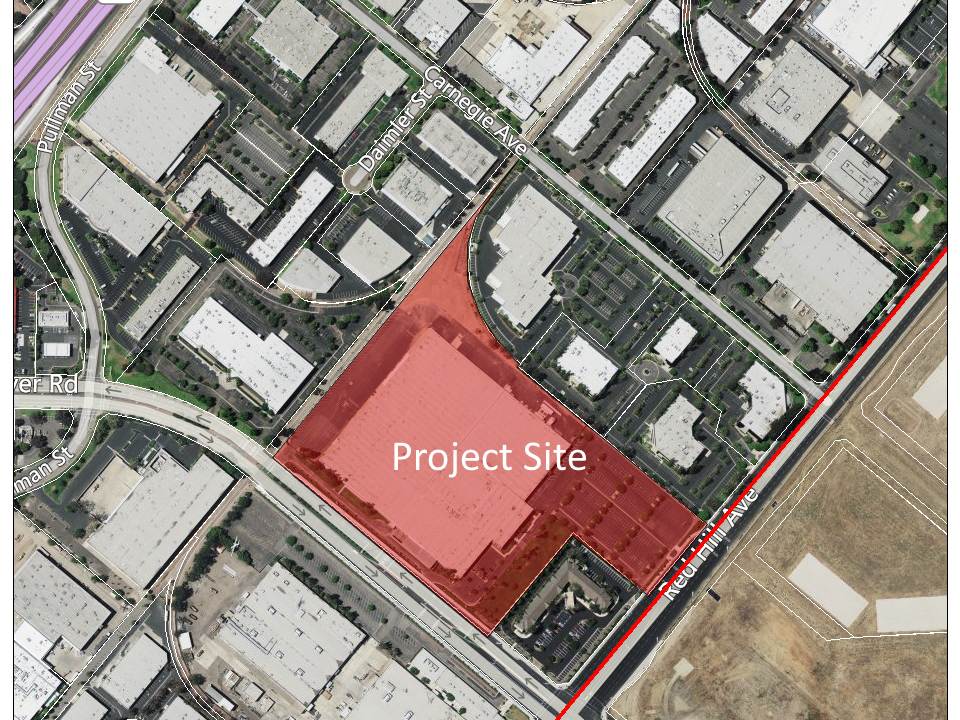 Updated: April 1, 2021
Project description
The Heritage is a proposed 1,221 unit mixed-use development on an 18.84 acre site that is currently occupied by a vacant 366,000 square foot industrial building. The proposed project consists of multi-family apartments within three buildings with adjacent parking structures on property that is currently zoned Light Industrial (M-1). The development is planned to surround a one-acre central park with public access. Approximately 12,900 square feet of retail space, 5,500 square feet of restaurant space, and 56,000 square feet of office are also proposed within the project site.
The residential component proposes a mixture of units including studio, one-bedroom and two-bedroom units that range in size from 512 square feet to 1,201 square feet resulting in a project density of approximately 65 units per acre. A total of 2,496 parking spaces are proposed for the project.
The proposed project is requesting a number of discretionary actions including a general plan amendment and zone change and will require the preparation of an environmental impact report.
Current status
Under Construction - Project approved by City Council on February 2nd, 2016
Important documents
Final EIR (January 2016)
Final EIR Appendices
DEIR Appendices
Past meetings
City Council Public Hearing - Tuesday February 2, 2016 5:30 pm @ City Council Chambers
Planning Commission Meeting - Monday, October 12, 2015 5:30 pm @ City Council Chambers
Planning Commission Meeting - Monday, August 24, 2015 5:30 pm @ City Council Chambers
Receive public comments on draft EIR
EIR Scoping Meeting - Wednesday, February 4, 2015 4:30 pm – 6:30 pm @ 2001 E. Dyer Road, Project Site Conference Room
Sunshine Ordinance Community Meeting - Wednesday, June 4th  6:00 pm @ Spoons Restaurant (2601 Hotel Terrace)
Site plan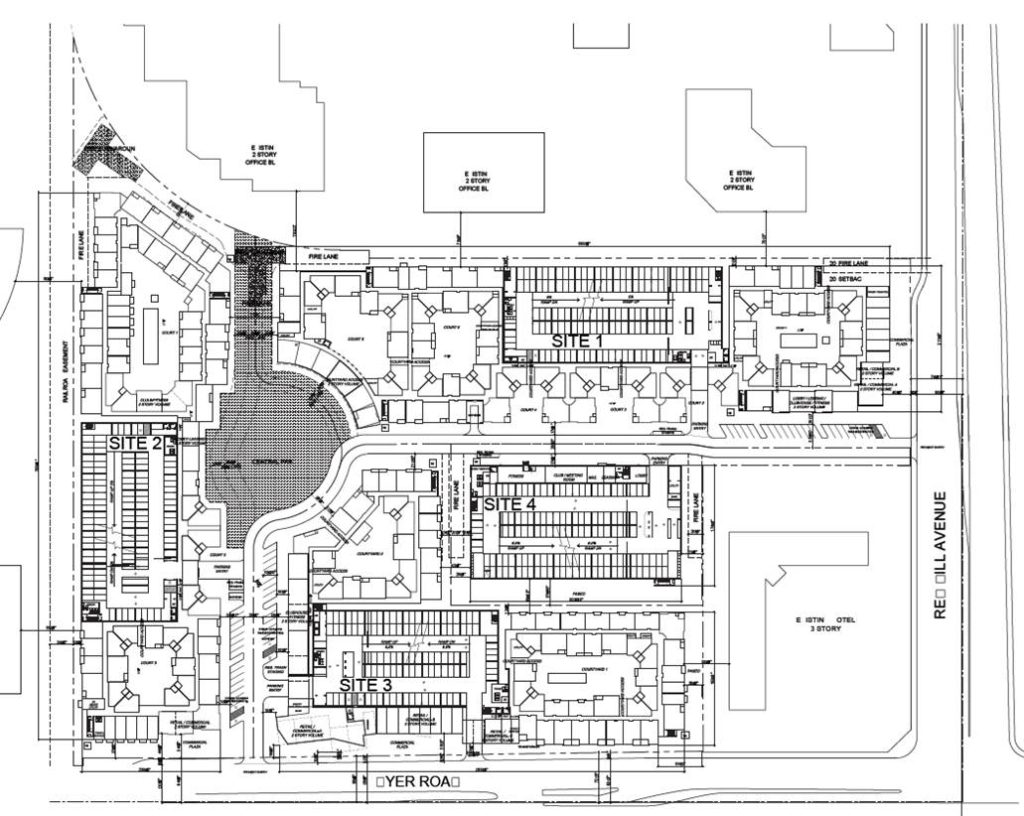 Red Hill Avenue view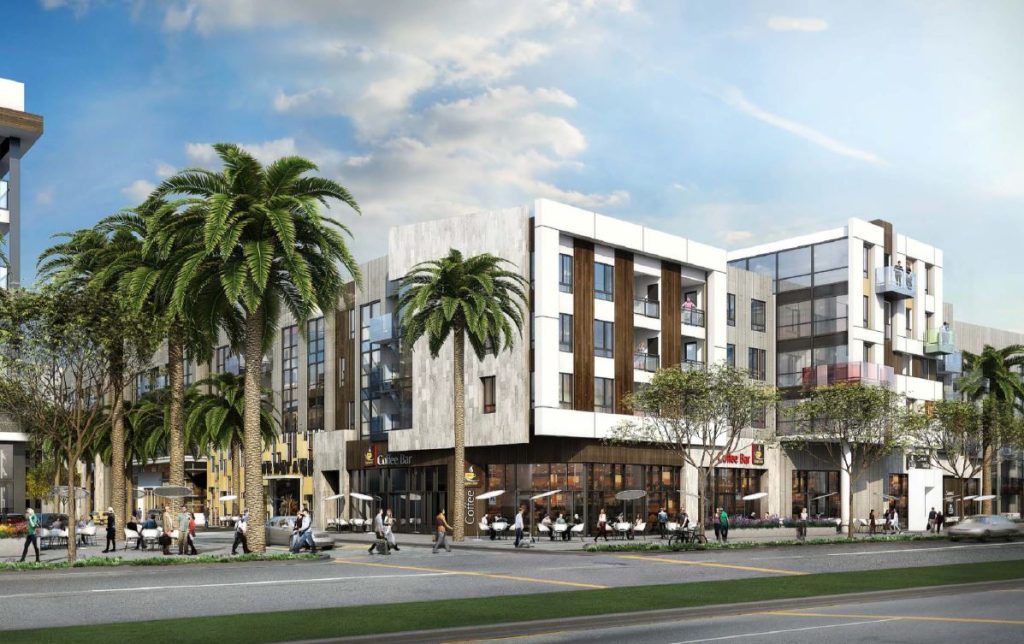 Red Hill Avenue view 2