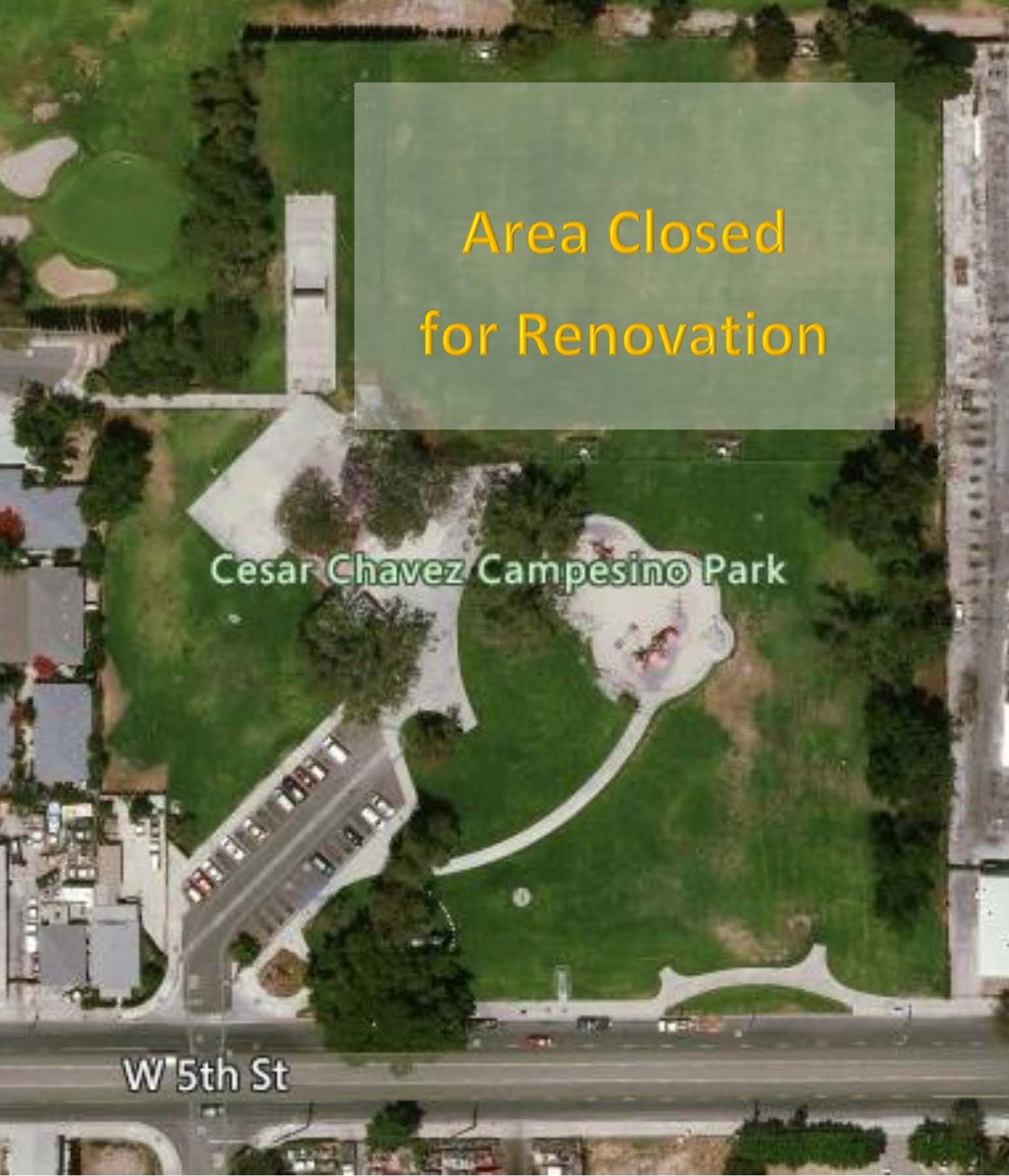 The sport fields at Cesar Chavez Campesino Park will be closed due to annual turf renovation starting Wednesday, July 5 through September 13, 2023.  The fields will be fenced off completely and will not be open to the public.  Cesar Chavez Campesino Park is located at 3311 W. 5th Street in the City of Santa Ana.
Please use alternate athletic fields nearby while Cesar Chavez Campesino Park fields are under construction.
If you have any questions, please contact Public Works Park Services Inspection Supervisor, Kevin Eaton at (714) 647-3328.  We apologize for any inconvenience and thank you for understanding.