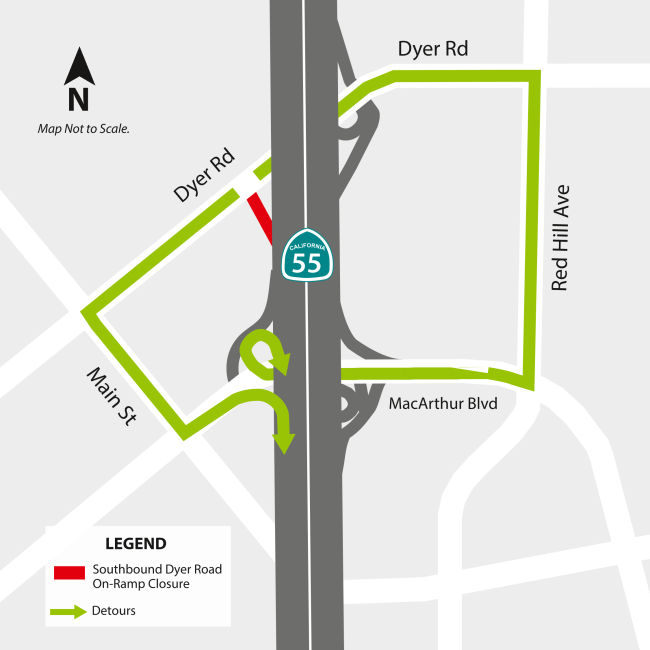 What:
Crews are scheduled to reconstruct the Dyer Road on-ramp along southbound SR-55, as well as perform drainage work underneath the on-ramp to accommodate the freeway improvements.
This work will require a 30-day closure so crews can safely access the work area.
When:
The southbound Dyer Road on-ramp is expected to close as early as Monday, October 23 at midnight and reopen to motorists by midnight on Tuesday, November 21, 2023.
This work may be loud. The schedule is subject to change due to inclement weather or unforeseen operational issues.