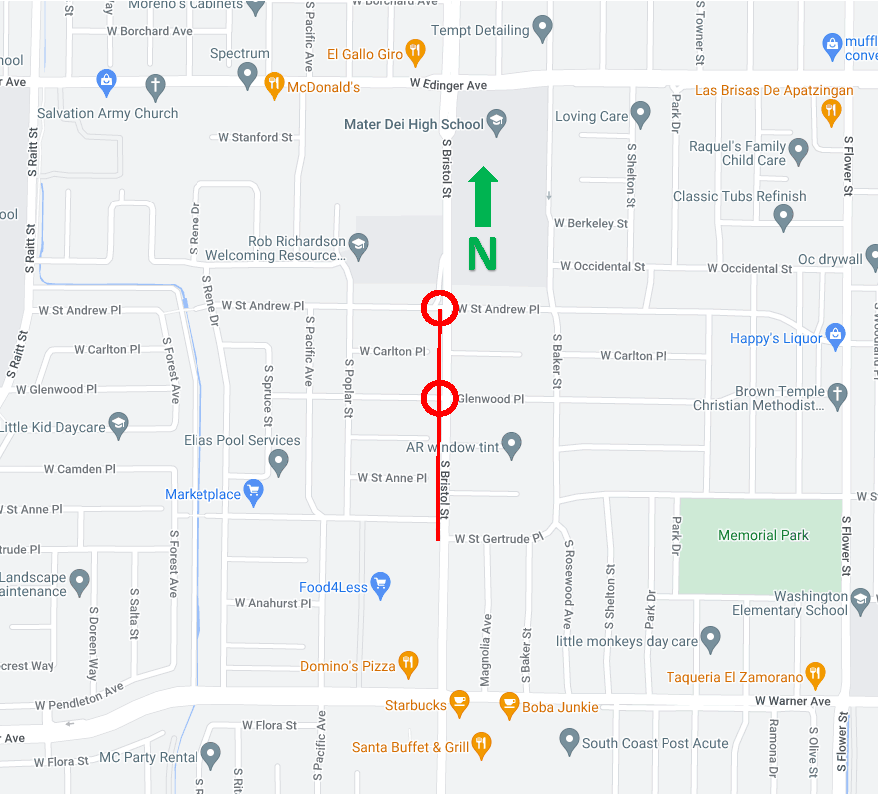 Currently, the traffic lanes on southbound Bristol Street are closed between St.  Andrew Place and St. Gertrude Place.  Northbound Bristol Street traffic lanes are fully open.
The traffic signal lights at Bristol Street and St. Andrew Place, and also at Bristol Street and Glenwood Place are currently out in all directions due to a down Edison power pole caused by a traffic accident.  Temporary stop signs have been installed in all directions of the intersections.  The signal lights are anticipated to be fully operating by end today, August 7, 2023.
Please use alternate routes and plan for possible delays since the southbound closure on Bristol Street and signal outage may impact traffic.  We apologize for any inconvenience and thank you for understanding.