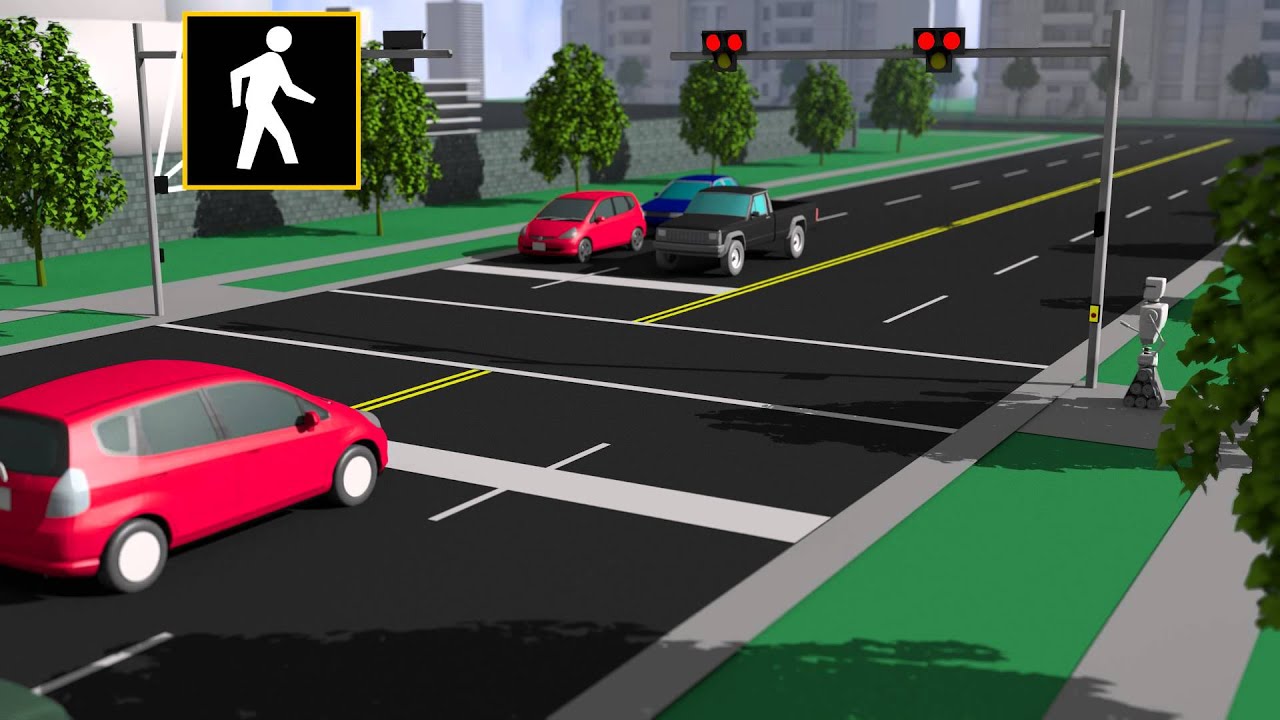 The City of Santa Ana Public Works Agency's Traffic Engineering department is busy installing "pedestrian hybrid beacons" to assist people with safely crossing a busy street.  Pedestrian hybrid beacons are being installed on streets with regular traffic signals as part of the City's coordinated signal system.  Hybrid Beacons are similar to regular traffic signals except are only active for pedestrians crossing the street.
The City currently has operational or plans to begin operation of Pedestrian Hybrid Beacons at the following locations:
Alton Parkway between Daimler Street & Red Hill Avenue, currently operational
Main Street and Walnut Street to be operational on March 27, 2023
For additional details on how the "Pedestrian Hybrid Beacon" works for pedestrians and motorists, please visit https://www.santa-ana.org/pedestrian-hybrid-beacon or view the following video.
(Video has been referenced from the Wisconsin Department of Transportation)