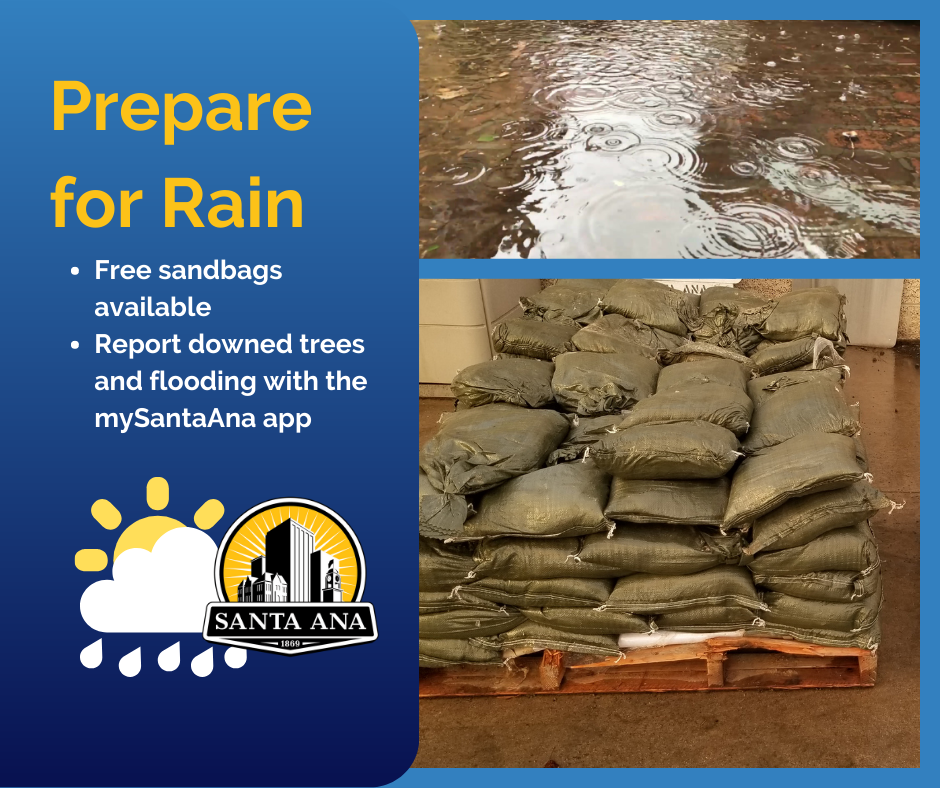 The City of Santa Ana offers free sandbags to residents and businesses during rain events. Up to 10 sandbags are available per Santa Ana residence or business location.  The bags are not pre-filled and you must fill the bags yourself.
The self-service sandbag station location and hours are:
City of Santa Ana Corporate Yard
215 S. Center St., Santa Ana
7 a.m. – 5 p.m. every day (including weekends)
For additional information, please contact Public Works Agency Dispatch at (714) 647-3380 or e-mail PWADispatch@santa-ana.org between 7 a.m. and 4 p.m.
To report downed trees, flooding and debris directly from your phone, please download the mySantaAna app at www.santa-ana.org/residents/mysantaana-app or call the Public Works Agency at (714) 647-3380 or email PWADispatch@santa-ana.org.