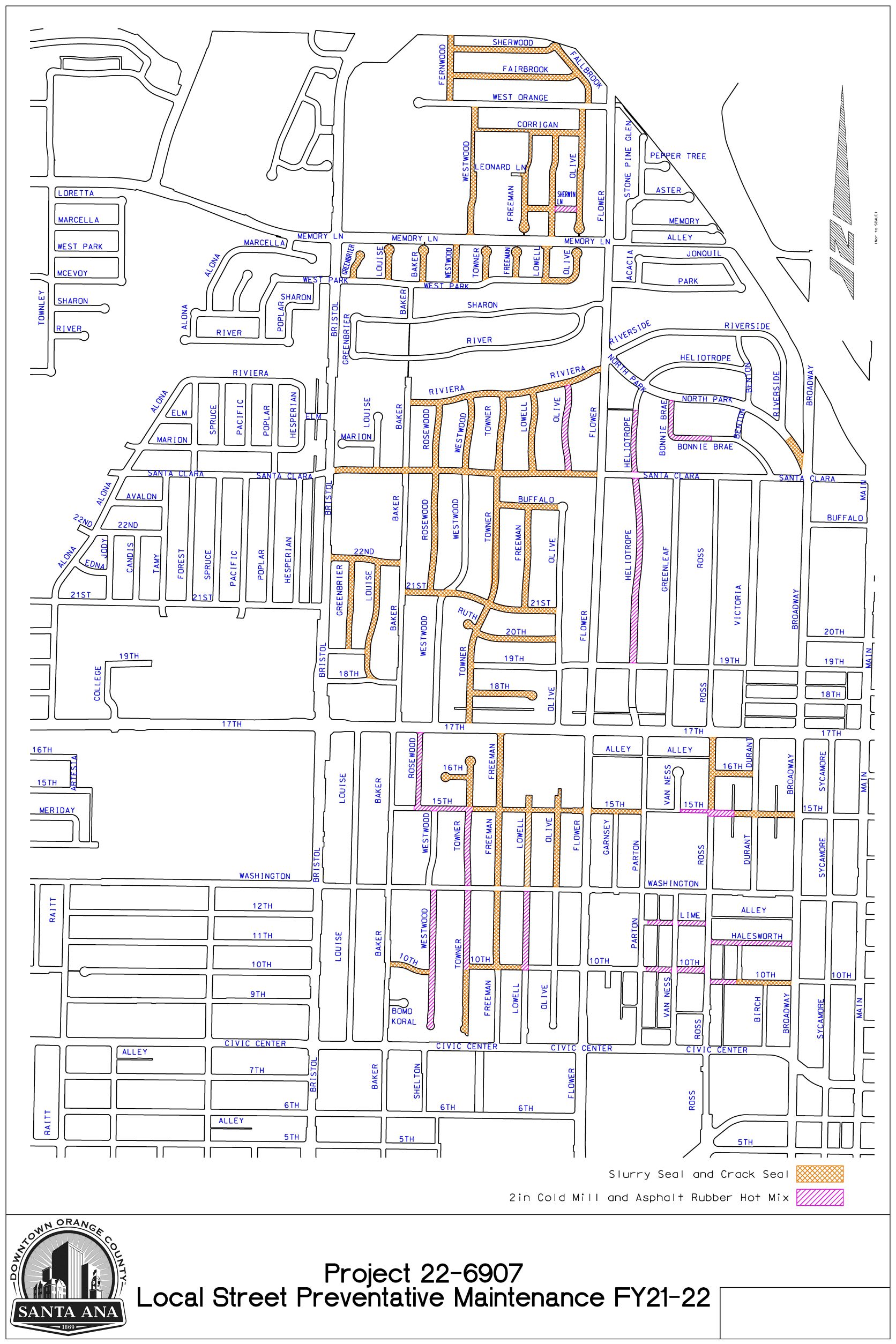 The City of Santa Ana Public Works is preparing to perform pavement preventive maintenance (Project No. 22-6907) in the following neighborhoods: Morrison, West Floral Park, Floral Park, Washington Square, and Willard.  The maintenance includes slurry, crack sealing, and pavement surface restoration of asphalt streets.  Only asphalt streets will be maintained.  Concrete streets are not included in this project.  Please see map illustrating the streets that are planned to be resurfaced.
The project also includes some sidewalk, curb, and gutter repairs.  The value of the project is $2.7M funded by the Measure M2 Fair Share.
The project work is anticipated to start next week in the Washington Square neighborhood and proceed to the neighborhoods north of 17th Street.  Should you have questions, please contact the Public Works Inspector, Mauricio Cantu at (714) 713-0592 or Project Manager, Kenny Nguyen at (714) 647-5632.