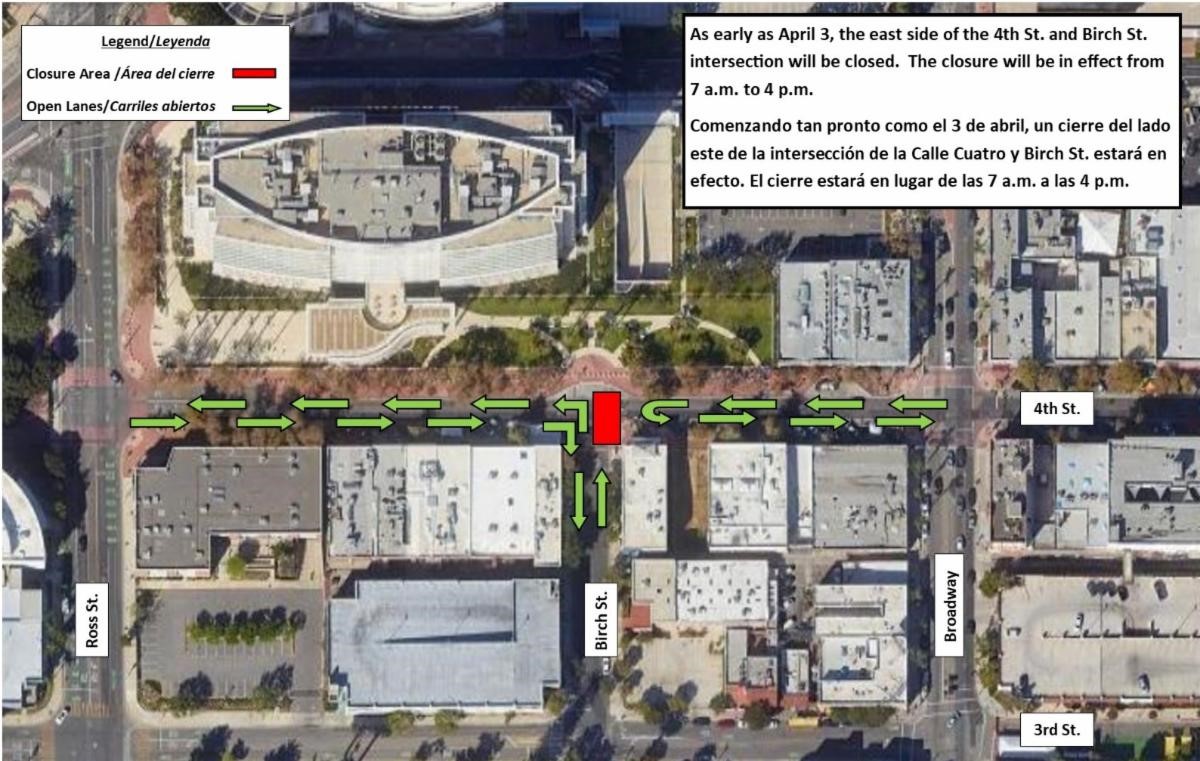 OC Streetcar crews will be working at the 4th and Birch streets intersection to complete a waterline connection. To accommodate this work, the east side of the 4th Street and Birch Street intersection will be closed on April 3. The closure will be in effect from 7a.m. to 4 p.m.
The schedule is subject to change due to inclement weather or unforeseen operational issues. Work activities are weather dependent. If a rain event occurs on the anticipated start date, the closures will be delayed until the weather clears. This work may be loud.
For more information, visit the OC Streetcar Construction website.