The Orange County Business Interruption Fund (OCBIF) is a partnership program between the County of Orange and City of Santa Ana that will provide $1.2 million in financial assistance to small businesses with 25 or fewer full-time employees in Downtown Santa Ana who are impacted by the COVID-19 pandemic and the OC Streetcar transit project construction. The grant amount provided under this program is to pay for eligible expenses that are incurred from March 1, 2022 to December 31, 2022.
Grant amounts per business will be approved as follows:
$ 20,000 – Rents above $6,000
$ 10,000 – Rents between $3,000 and $6,000
$ 5,000 – Rents below $2,999
$ 1,000 – Pre-permitted Pushcart Peddlers with active permits
$ 1,000 – Independent contractors that work in DTSA most of the time (business license required)
Businesses that have received the Santa Ana Business Interruption Fund (SABIF) will automatically qualify for the OCBIF. Those pre-eligible businesses will need to sign the authorization form , attached below: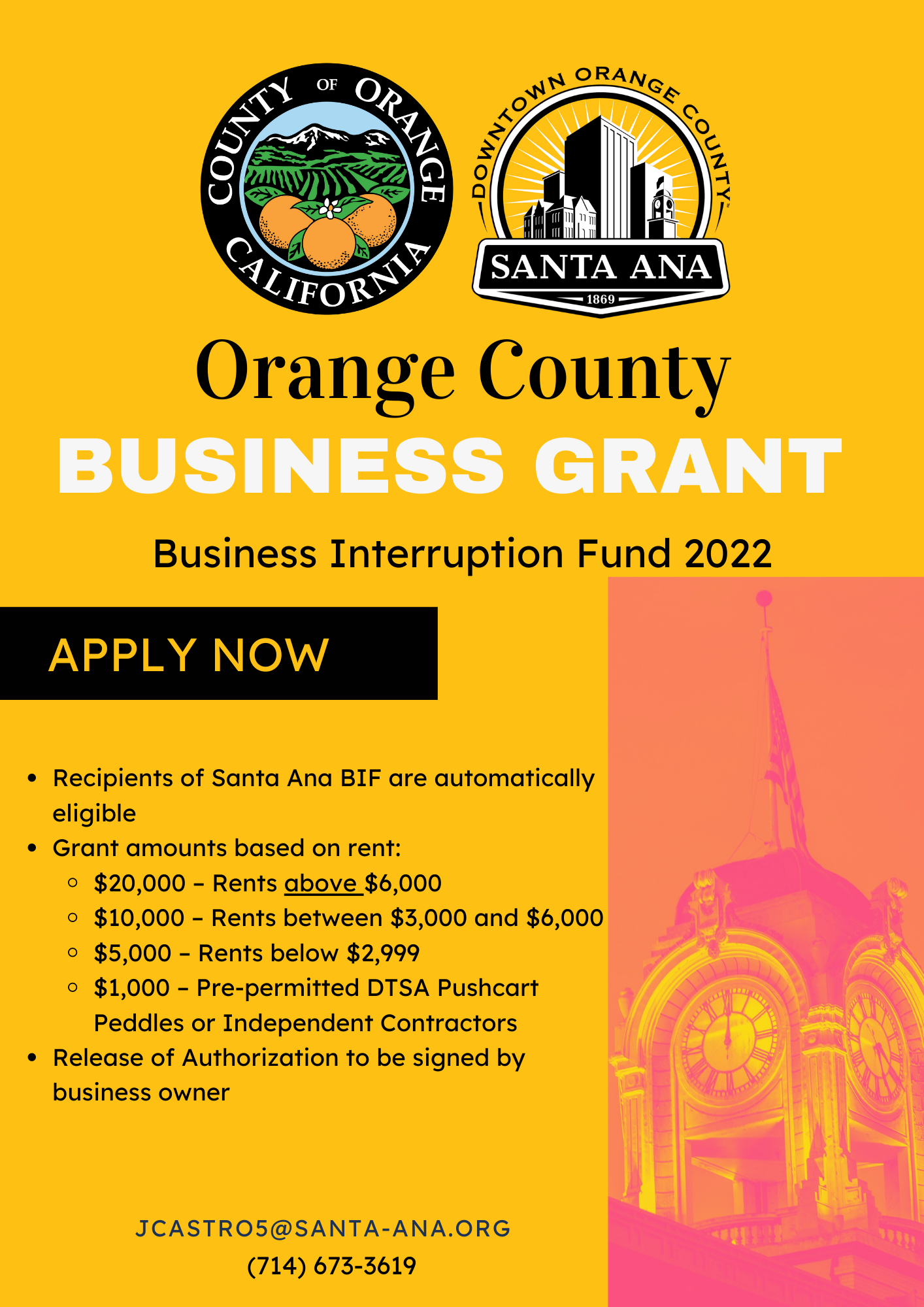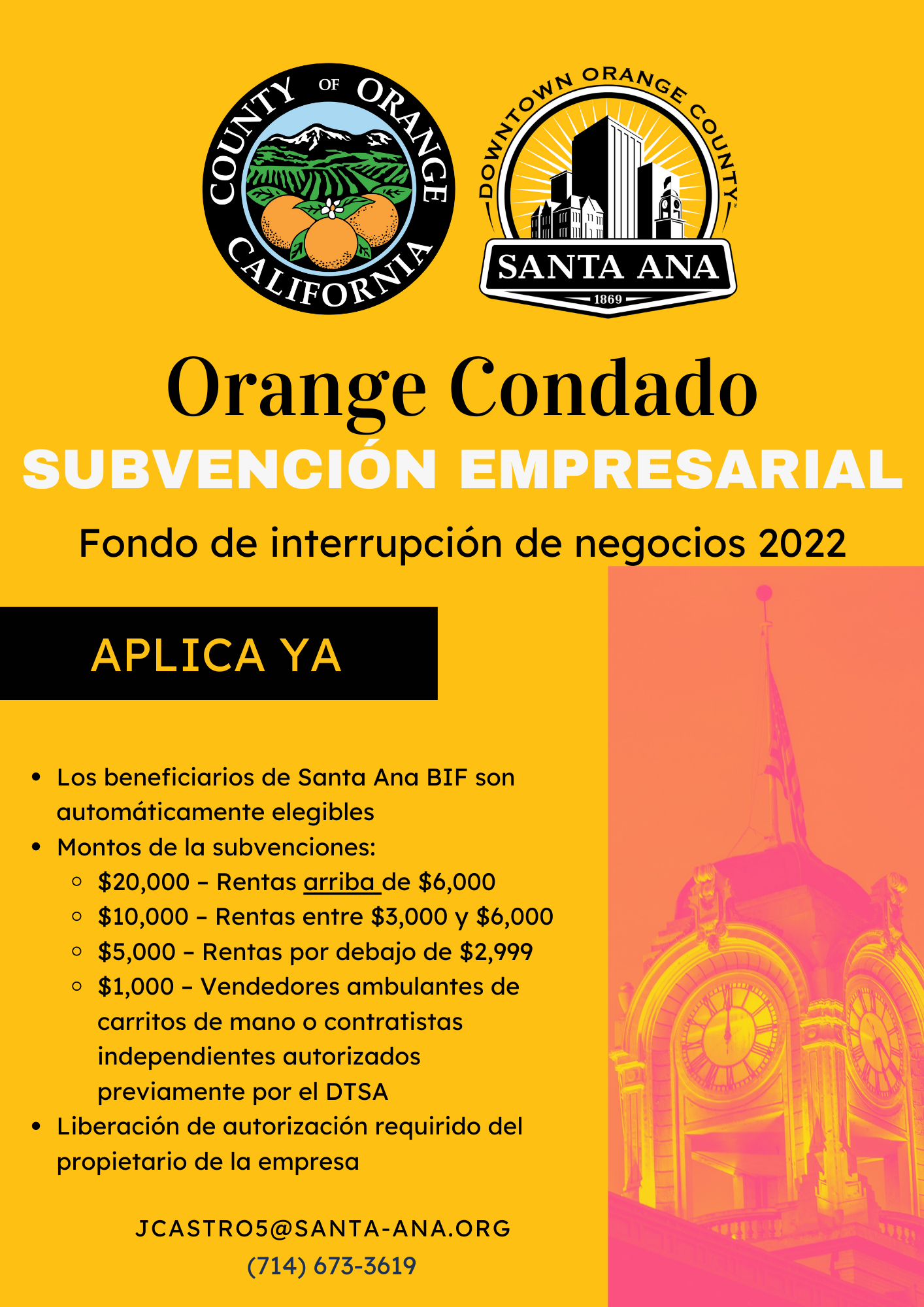 Need help? Contact us:
If you have any questions about the OCBIF or need assistance with completing the application, please contact Julie Castro at jcastro5@santa-ana.org or (714) 673-3619.