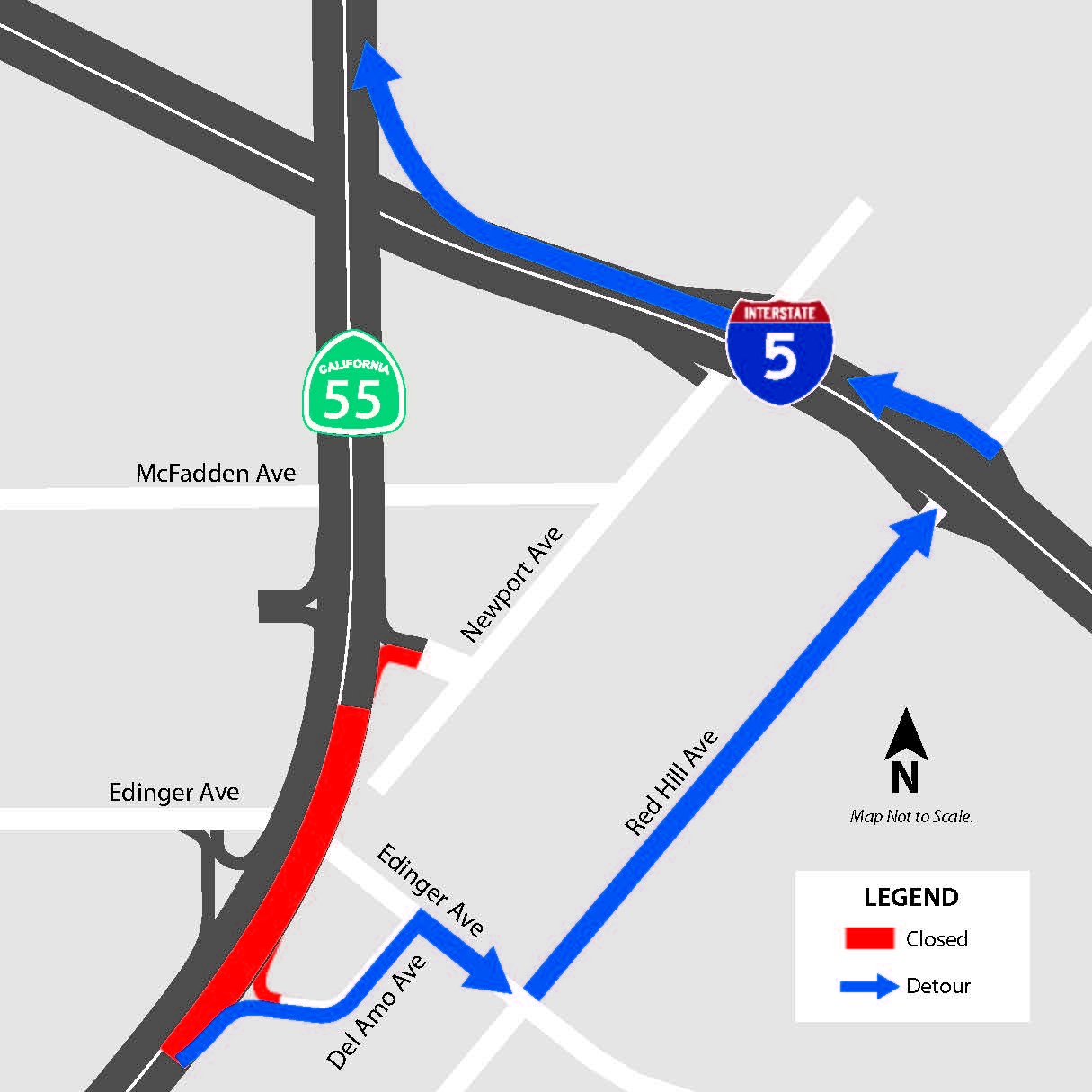 WHAT: Construction crews will be removing an overhead sign structure that spans across northbound lanes. This activity requires closure of all northbound SR-55 lanes between Edinger Avenue and McFadden Avenue.
WHEN: 10 p.m. to 5 a.m. , Saturday, March 11, 2023.
DETOUR: Motorists will be detoured to Edinger Avenue, then to Red Hill Avenue to access northbound I-5 and northbound SR-55.
For more information, visit the Closures and Detours Map.