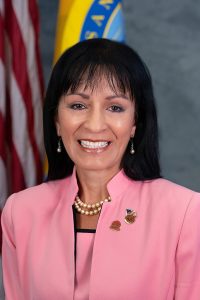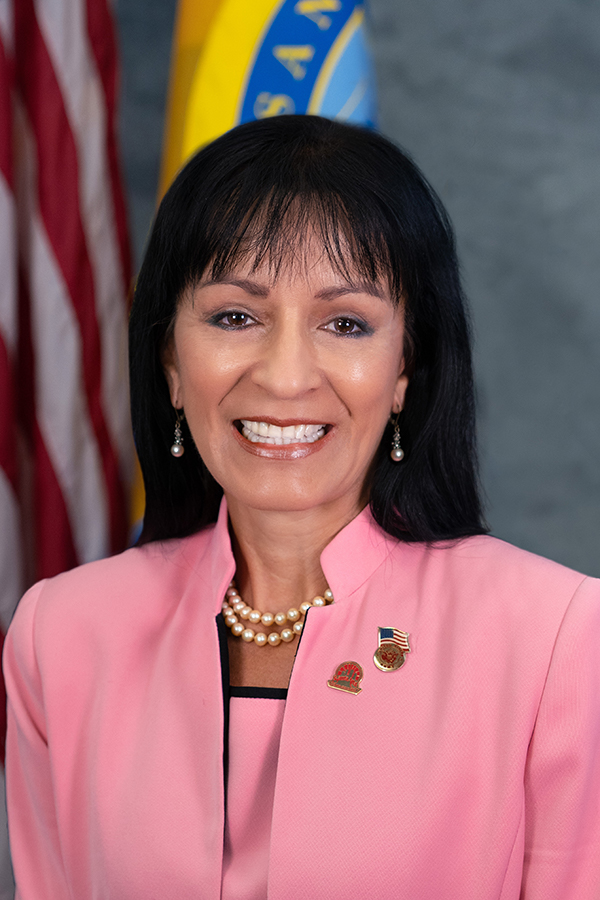 Councilwoman Nelida "Nelly" Mendoza was elected to the City Council on May 19, 2020.  She previously served as Trustee on the Rancho Santiago Community College District (RSCCD) as President, Vice President and Clerk.  On the RSCCD Board, Ms. Mendoza also served as Chairperson of the Board Policy Committee, member of the Board Legislative and Board Safety & Security Committees, and as representative to the Nominating Committee on School District Organization and the Orange County Legislative Task Force.
Councilwoman Mendoza was born in Jalisco, Mexico, the fifth child of a family of ten.  Her family immigrated to the United States in the mid 1960s to seek a better life and educational opportunities.  She has been a resident of Santa Ana since then.  Ms. Mendoza is a product of the public education dual language immersion when such a program was non-existent.  Ms. Mendoza learned the English language, acclimated quickly to academic life and inducted into the Honor Society for her high grades.  She graduated high school with honors and joined the US Army soon after.
Councilwoman Mendoza served our country as a Sergeant in US Army Signal Corps and upon her Honorable Discharge immediately enrolled at Santa Ana College wherein she earned an A.A. in Liberal Arts, an A.A. in Paralegal Studies, and an A.A. in Office Technology.  In pursuit of higher education, she enrolled at  California State University, Fullerton and holds a B.A. in Sociology and a Master's in Public Administration.  Ms. Mendoza also earned a Teacher's Credential from the Orange County Department of Education.  As a higher education advocate, Councilwoman Mendoza has instilled those values in her three adult children Joseph, Jonathan, and Marisa; all of whom have worked hard to earn their Bachelor's degree, respectively in the field of Chemical Engineering, Biomedical Sciences, and a Doctorate in Family Medicine.
Ms. Mendoza worked as a paralegal with Orange County Department of Child Support Services, wherein she managed a legal caseload to ensure children and families are getting the appropriate services.  Ms. Mendoza also served as Court Clerk for the Orange County Superior Court. In that role, she reviewed legal documents for accuracy, legal compliance, and filing.  In earlier years, she worked for the City of Santa Ana in the City Manager's Office, then as a personnel clerk in the Human Resources Department.
Ms. Mendoza's extensive community involvement includes lifetime membership and appointment by President Barack Obama to serve on the Selective Service Board. She was the first female Commander and current Public Relations Officer for the United Mexican American Veterans Association (UMAVA), American GI Forum, Rudy Escalante Chapter, American Legion Post 132, American Veterans United, MANA de Orange County, Women in Leadership, and First President of Toastmasters International Local Chapter Tools2Lead. She also served as a member at large for the City of Santa Ana in the Environmental and Transportation Advisory Committee (ETAC), chairperson of the Community Redevelopment and Housing Commission.  Ms. Mendoza was also the community outreach chairperson for the Orange County Paralegal Association (OCPA), and secretary of the West End Community Oriented Policing Board (C.O.P.).
In April 2014, Councilwoman Mendoza was celebrated as one of Assemblymember Tom Daly's Women of the Year recipients. The award honors her efforts and inspiration in community involvement in areas such as public safety, veteran issues and higher education.
Ward map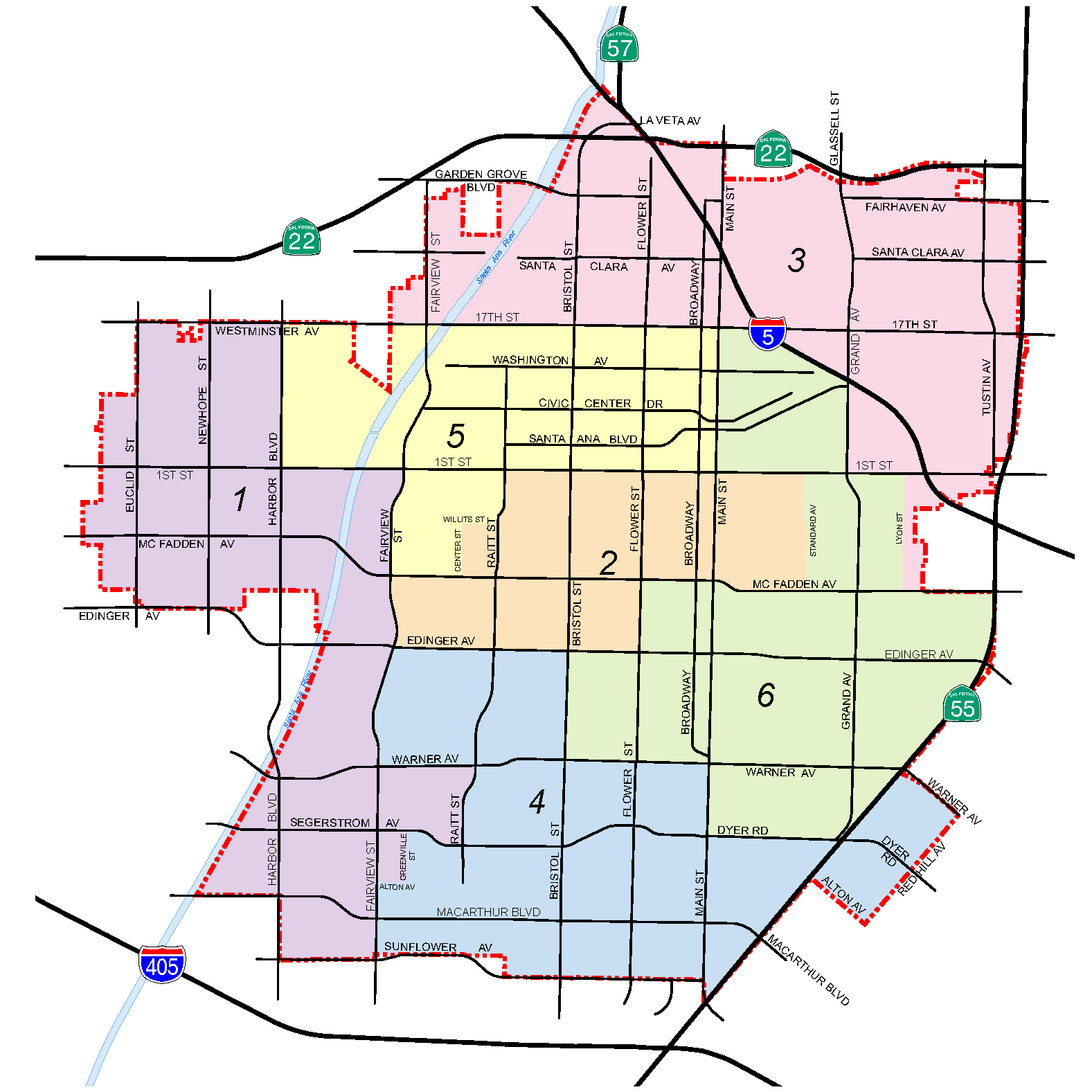 Ward 2 encompasses the western and southern portions of the city. Ward is stretches as far north as 1st Street, south to Edinger Avenue, west to Fairview Street, and east to Standard Avenue. Use this tool to find out which ward you live in.