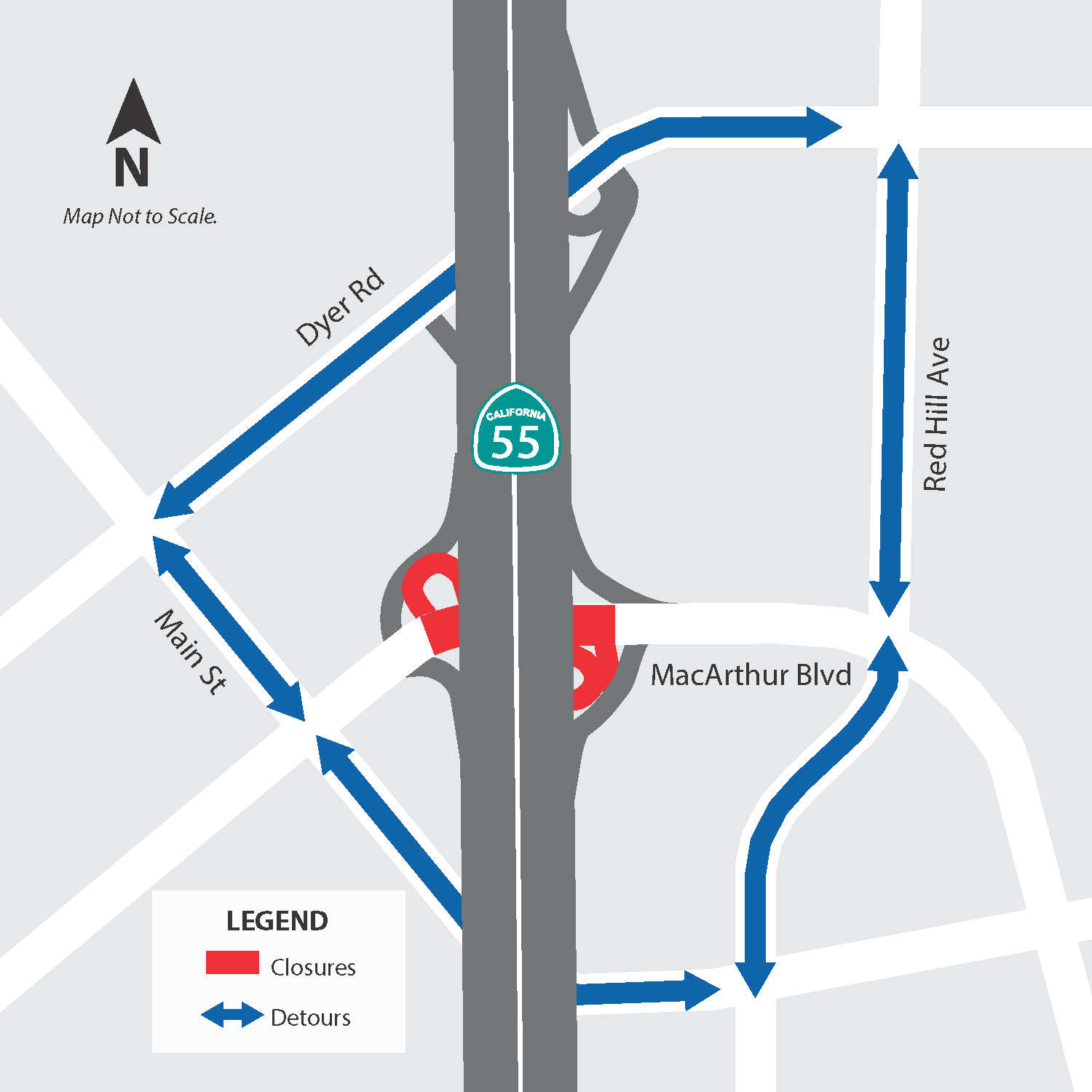 MacArthur Blvd. Closed Under 55 Freeway, Sept. 29 – 30
What:
Crews are expected to pour the concrete deck for the new section of bridge over MacArthur Boulevard.
This work will require a full closure of eastbound and westbound MacArthur under the freeway as well as the northbound and southbound loop on- ramps. The off-ramps and the straight on-ramps will remain open.
When:
MacArthur will be closed in both directions for one night from 9 p.m. to 5 a.m., beginning as early as Friday, September 29, 2023.
This work may be loud. The schedule is subject to change due to inclement weather or unforeseen operational issues.