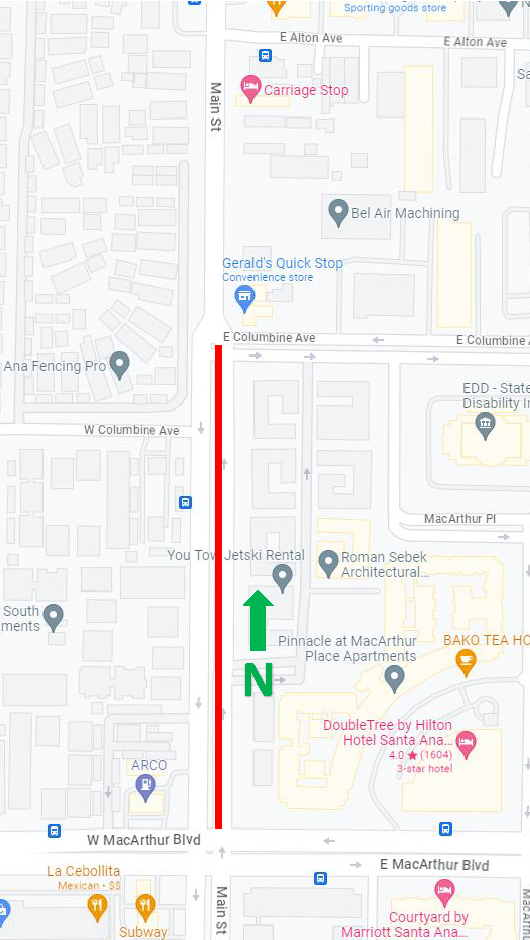 Starting Friday, October 13, 2023, traffic lanes on northbound Main Street between MacArthur Boulevard and Columbine Avenue will be reduced to one lane in order to accommodate paving.  The road construction will be from 6 a.m. to 6 p.m., Friday through Saturday, October 14, 2023.
All southbound traffic lanes will be open.  Access to businesses will be maintained.
We recommend using alternate routes or plan for possible delays since the paving northbound on Main Street will impact traffic flow.  We apologize for any inconvenience and thank you for understanding.