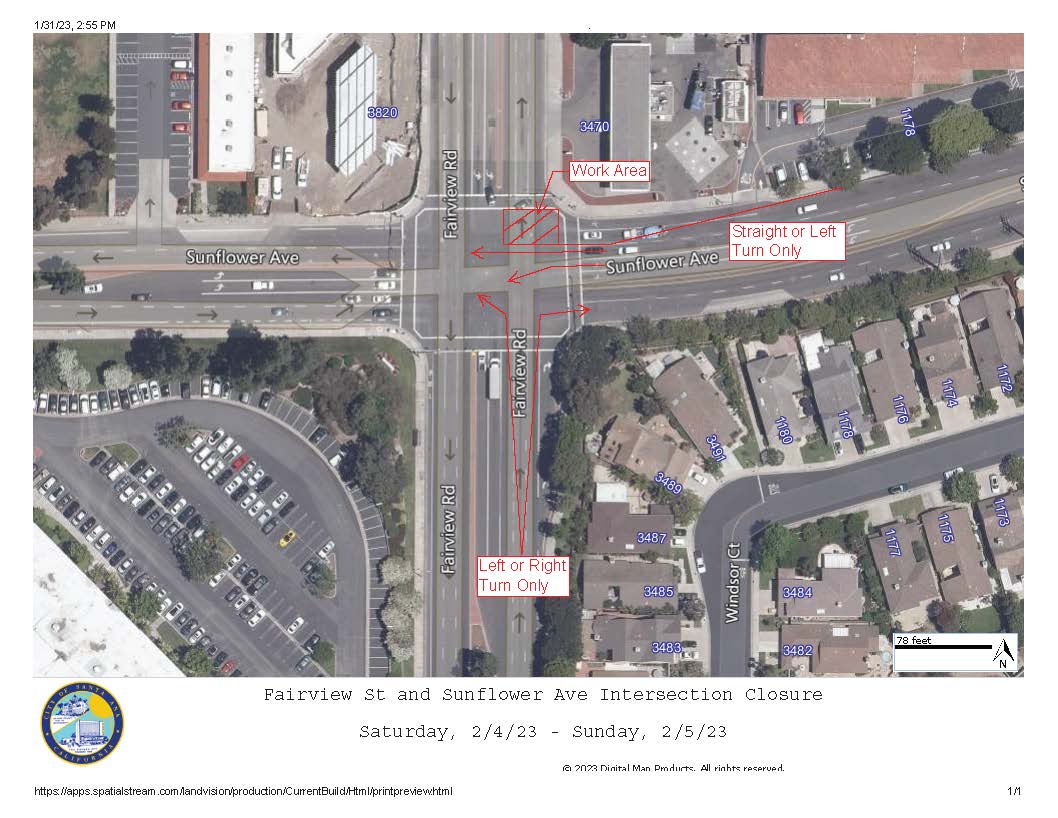 The City of Santa Ana will be conducting an emergency storm drain and street repair at the intersection of Fairview Street and Sunflower Avenue, starting on Saturday, February 4, at 7 a.m., until 8 p.m. on Sunday, February 5, 2023.  Northbound Fairview Street will be closed at Sunflower Avenue throughout the weekend, and only right or left turns will be allowed from northbound Fairview Street onto Sunflower Avenue.
Additionally, right turns onto Fairview Street will not be allowed from westbound Sunflower Avenue.  Please follow all posted detour signs.
Access to businesses and residences will be maintained at all times.  We apologize for any inconvenience and thank you for understanding.