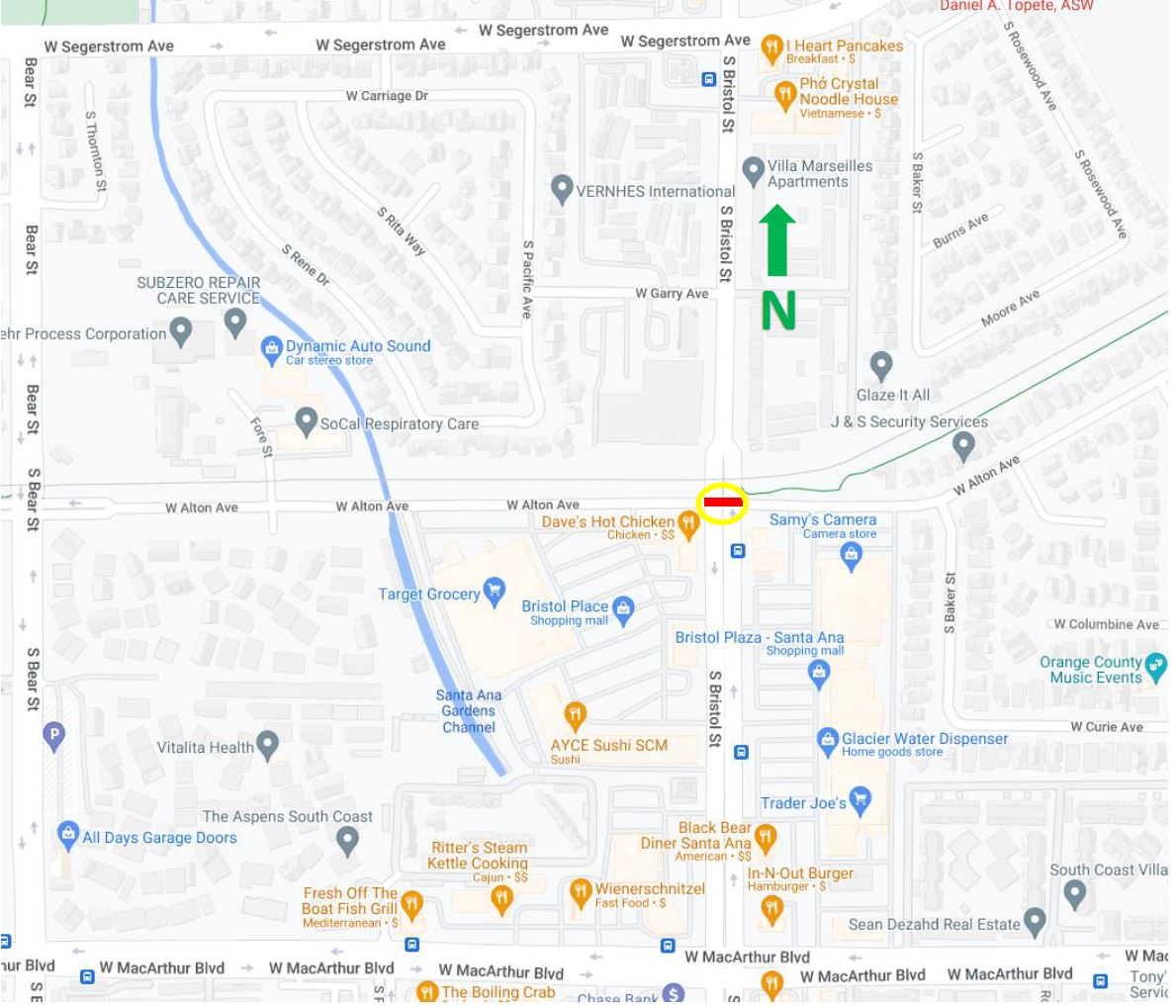 On Saturday, July 8, 2023, from 7 a.m. to 3 p.m., the intersection will be closed at Alton Avenue and Bristol Street due to paving road construction.  No turns in any direction will be allowed at the closed intersection during this time.
Access to businesses and residences will be maintained at all times.  Please follow detour signage.
We recommend using alternate routes or plan for possible delays since this intersection closure will impact traffic flow.  We apologize for any inconvenience and thank you for understanding.