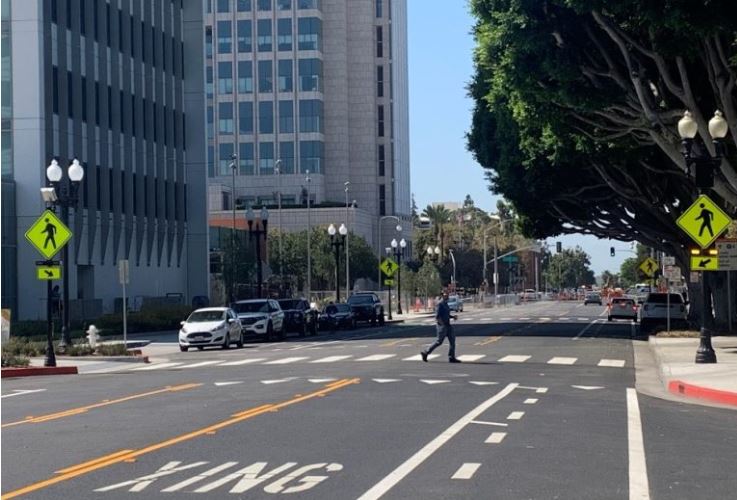 For a number of years, the Santa Ana community has seen the number of cyclists and pedestrians injured or killed in traffic collisions remain unacceptably high.  Santa Ana ranks 3rd in injury/fatal traffic collisions rates among the 13 most populated cities in California:
Pedestrian involved: 5/13
Bicyclist involved: 3/13
We are now calling for a change to the City's mobility priorities.  The Santa Ana Vision Zero (SAVZ) Update project will evaluate citywide traffic safety.  Traffic collisions, contributing factors or patterns for collisions will be analyzed to prioritize improvements.
Your opinion as a community member that lives, works, or transits through the city is necessary. Visit the following link and please give us your recommendations.
English –  https://www.surveymonkey.com/r/89VTM5B
Spanish – https://www.surveymonkey.com/r/92LMFY8
Vietnamese – https://www.surveymonkey.com/r/2SWM5JC
If you have any questions please contact Mauricio Castaneda, mcastaneda@santa-ana.org.