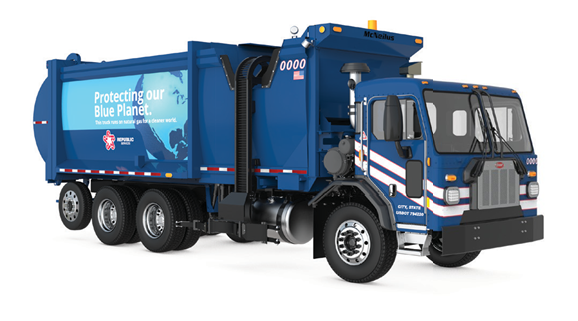 Residents with curbside cart collection may schedule up to four bulky item pickups, up to four times per pickup, or four 30-gallon bags of trash, or twenty 30-gallon bags of yard waste, at no charge, annually.
Apartment and condominium residents with bin collection may schedule ten items per unit per quarter per year at no charge.
Call Republic Services at (877) 328-2074 to schedule a pickup.
Items will be collected within five working days after a request is received.
Customers that exceed the number of free pickups may receive bulky item collection for a fee.
Acceptable items
Furniture
Appliances
Electronics*
*See also Door-to-Door Universal Waste Collection or County of Orange HHW Collection Centers.
---
Items we cannot accept

Hazardous waste
Construction and demolition waste
Tires and car bodies
No single item that cannot be handled by two workers will be accepted