Free Bicycle Basics Class
10:00am - 3:00pm
Santa Ana Regional Transportation Center
1000 E. Santa Ana Blvd, santa ana, California 92701
---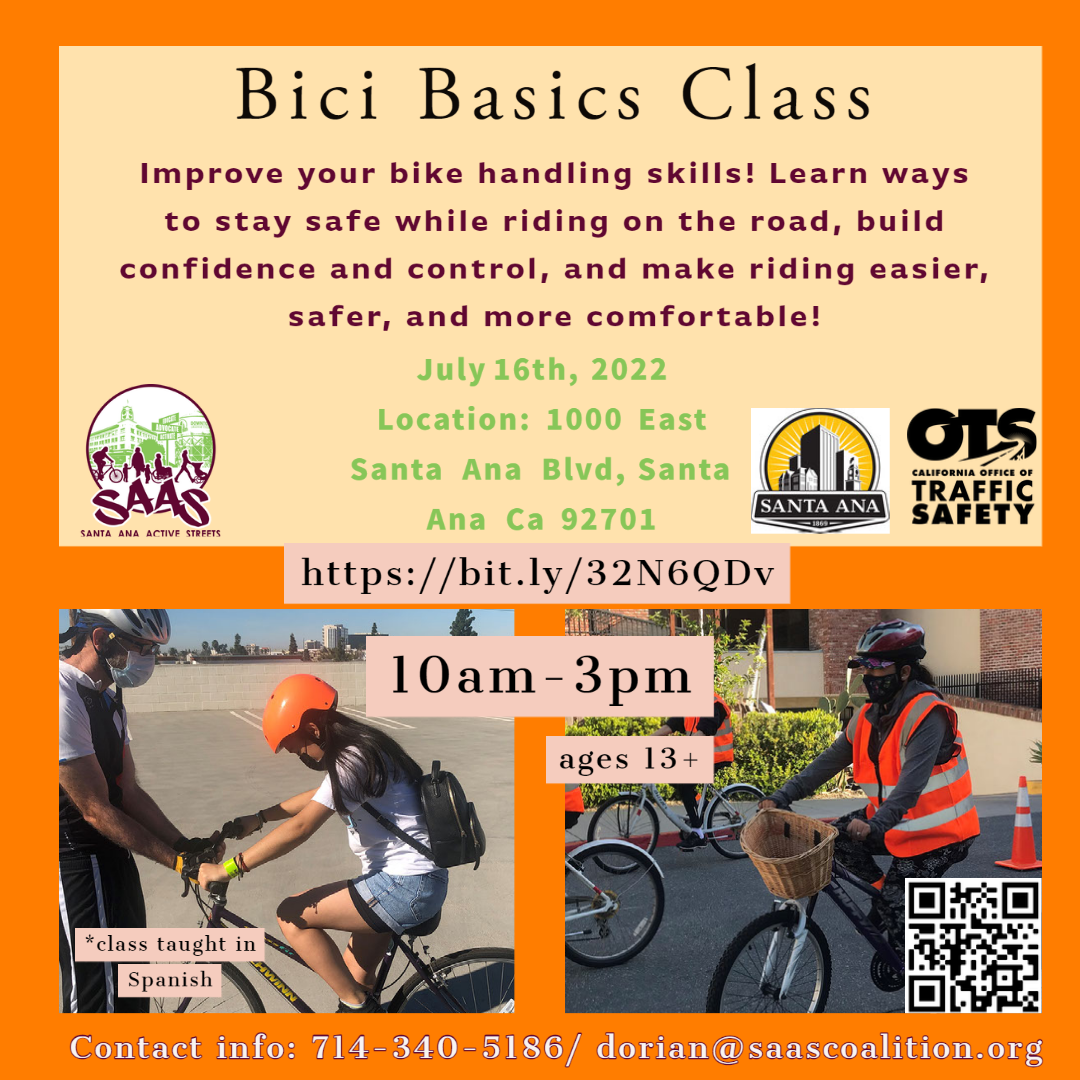 Join Santa Ana Active Streets (SAAS) for their free Bici Basics class on Saturday, July 16, 2022, from 10 a.m. – 3 p.m. at the Santa Ana Regional Transportation Center located at 1000 E. Santa Ana Blvd, Santa Ana, CA 92701.  Improve your bike handling skills through lessons on safe road riding, building confidence and control, and how to make riding easier, safer, and more comfortable!  This day will include classroom lessons on Principles of Bicycling, Principles of Traffic Law, Bike Infrastructure, and Hazards in Bicycling.  The last portion of the day will include on-bike lessons to practice your new skills.  This class is for ages 13 and over, and you can reserve a bike if you do not own one.  Lunch is provided to those who register.
Please register using the link: https://bit.ly/32N6QDv.  For more information contact Dorian Romero at 714-340-5186 or email dorian@saascoalition.org
Santa Ana Active Streets is contracted by the City's Public Works Traffic Engineering Division to host education and interactive events around traffic safety.  Funding for this program is provided by a grant from the California Office of Traffic Safety, through the National Highway Traffic Safety Administration.