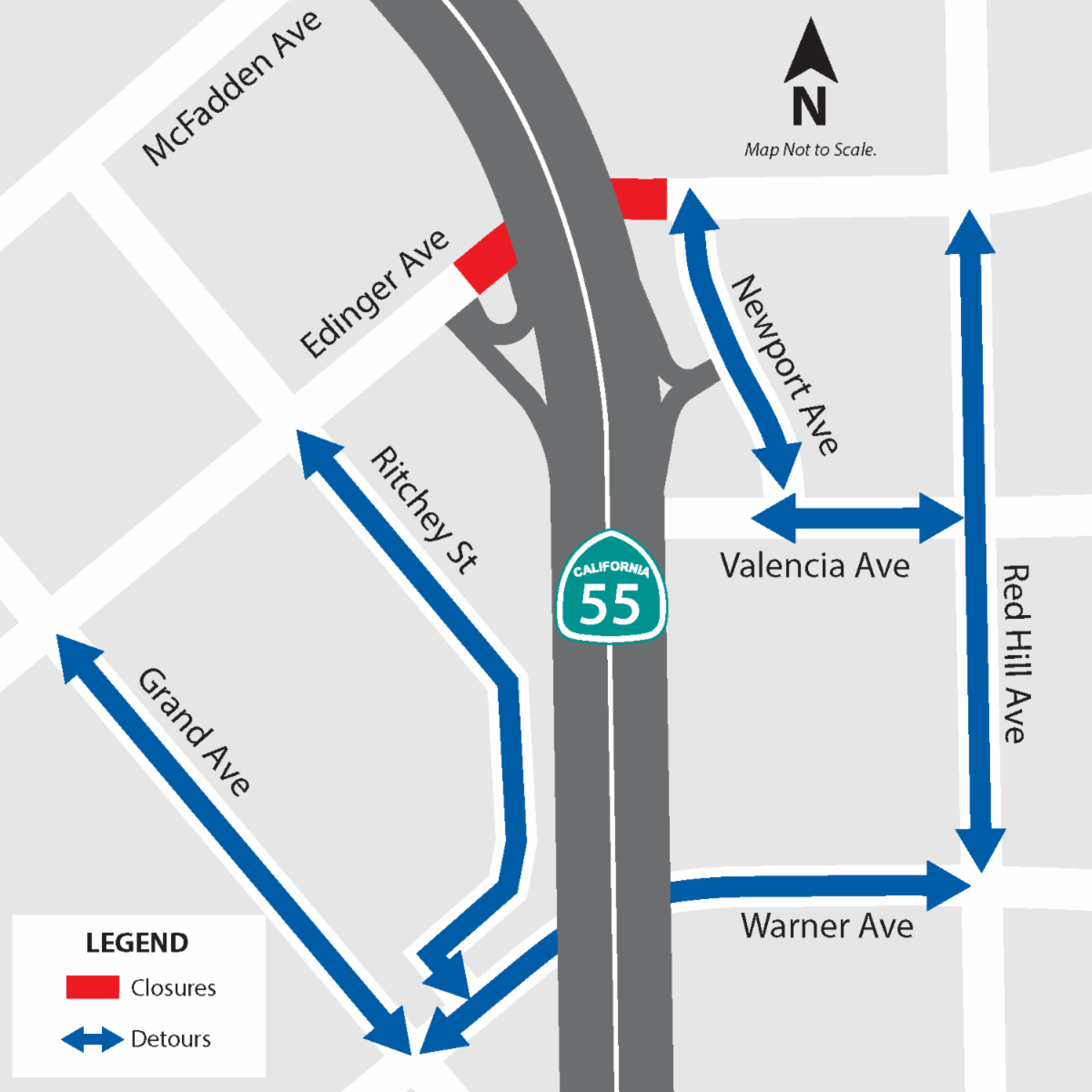 What:
Crews will demolish the concrete barrier along both sides of the SR-55 bridge over Edinger Avenue to accommodate the freeway improvements.  This work will require closing Edinger under the freeway as well as the two outside lanes in each direction of the freeway.   All Edinger on- and off-ramps will remain open.
When:
9 p.m. to 5 a.m. nightly, beginning as early as Monday, July 24, and continuing for up to three weeks.
This work may be loud. The schedule is subject to change due to inclement weather or unforeseen operational issues.