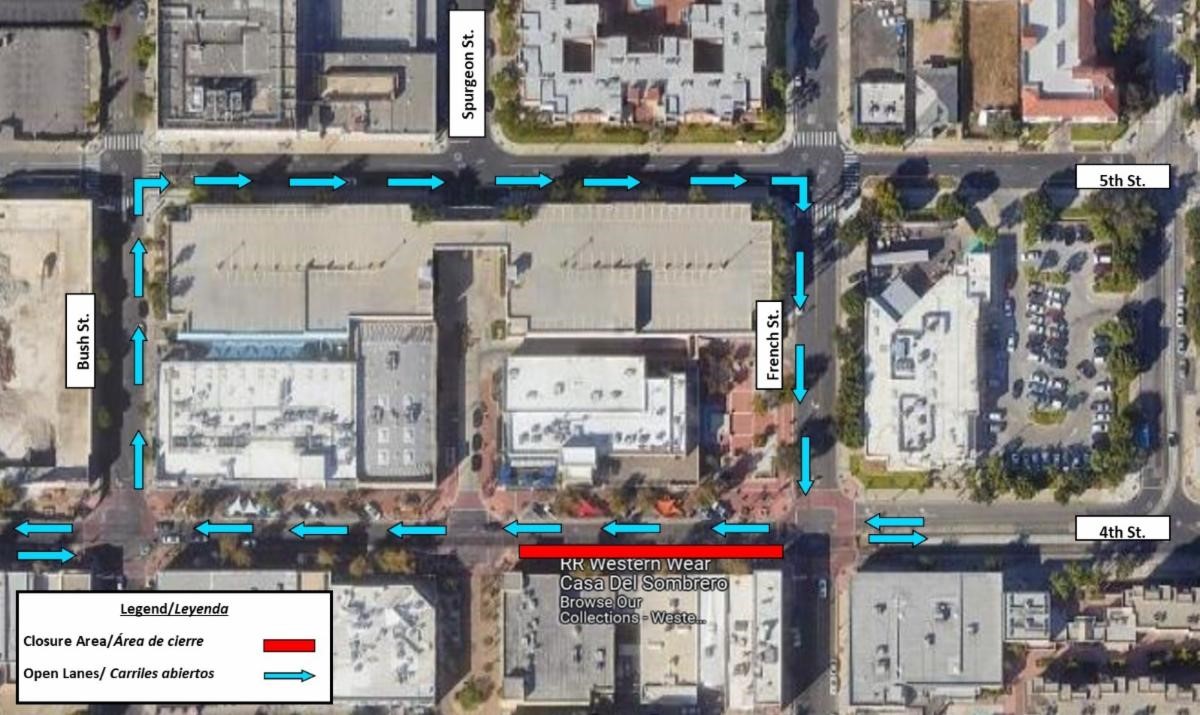 OC Streetcar crews will be working along 4th Street.  To accommodate this work, the 4th Street eastbound lane between Spurgeon Street and French Street will be closed. The closure will start as early as February 10, 2023, and will be in place for approximately a day.
Please follow detour signage.  We apologize for any inconvenience and thank you for understanding.
For any questions about the OC Streetcar project, please contact OCstreetcar@octa.net or (844) 746-6272.