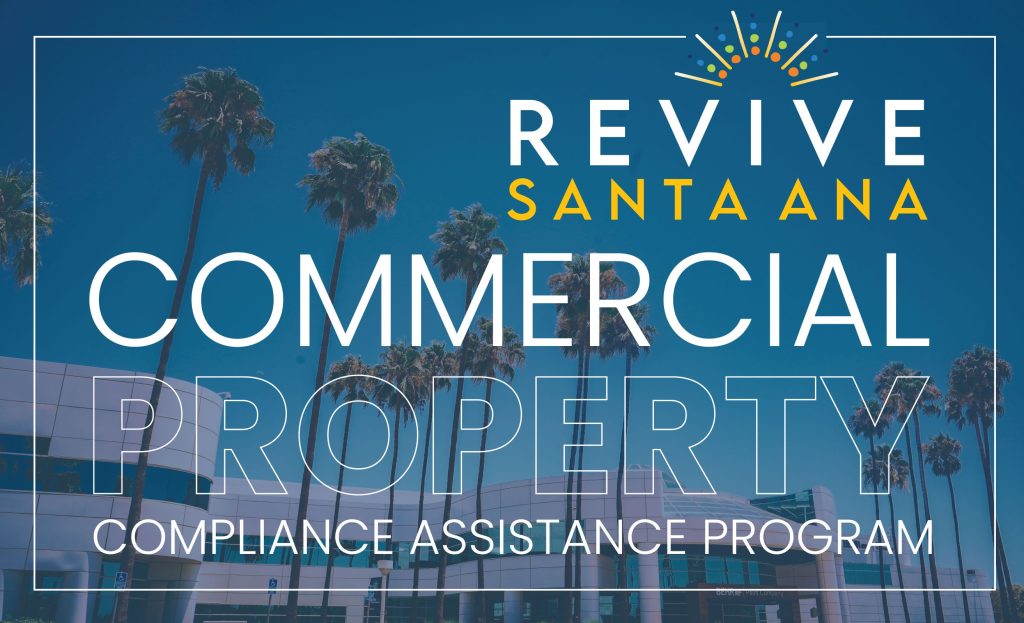 As part of the Revive Santa Ana Initiative approved by the City Council on July 6, 2021, the Planning and Building Agency has developed the Commercial Property Compliance Assistance Program (CP-CAP). During that meeting, City Council approved $1,000,000 from the American Rescue Plan Act (ARPA) funds to be used for CP-CAP. Eligible applicants can receive up to $50,000 in reimbursable funds.
The program will assist commercial properties in their recovery efforts due to the hardship that has negatively impacted properties due to the pandemic. The goal of the program is to facilitate commercial revitalization, stimulate private investment, preserve and beautify the commercial corridors, and generate shopping and a pleasant walking environment by improving the visual aesthetics of commercial building facades.
The award monies may be used to complement the following property improvements:
Restorations of building materials and architectural features
Signage
Awnings
Steam cleaning/power washing
Fencing
Doors
Parking lot resurfacing

Lighting
Paint
Anti-graffiti measures
Landscaping and irrigation
Decorative improvements
Aesthetic improvements
Property Management Contact Information Signage
Qualified properties must meet all of the qualifying criteria:
Commercial property located within Santa Ana city limits within the area highlighted in the Qualified Census Tract;
Have all applicable licenses current;
Submit a City application with required supporting documentation; and
Demonstrate significant revenue loss as a result of COVID-19
Qualified Census Tract:
The Secretary of the U.S. Department of Housing and Urban Development (HUD) determined the designation of Qualified and/or eligible Census Tracts (QCT)s.  QCTs are areas having either 50% or more household income less than 60% of the area median gross income, or a poverty rate of at least 25%.  The City of Santa Ana has fifteen (15) QCTs located in Wards 1, 2, 3, 5, and 6 and are outlined below.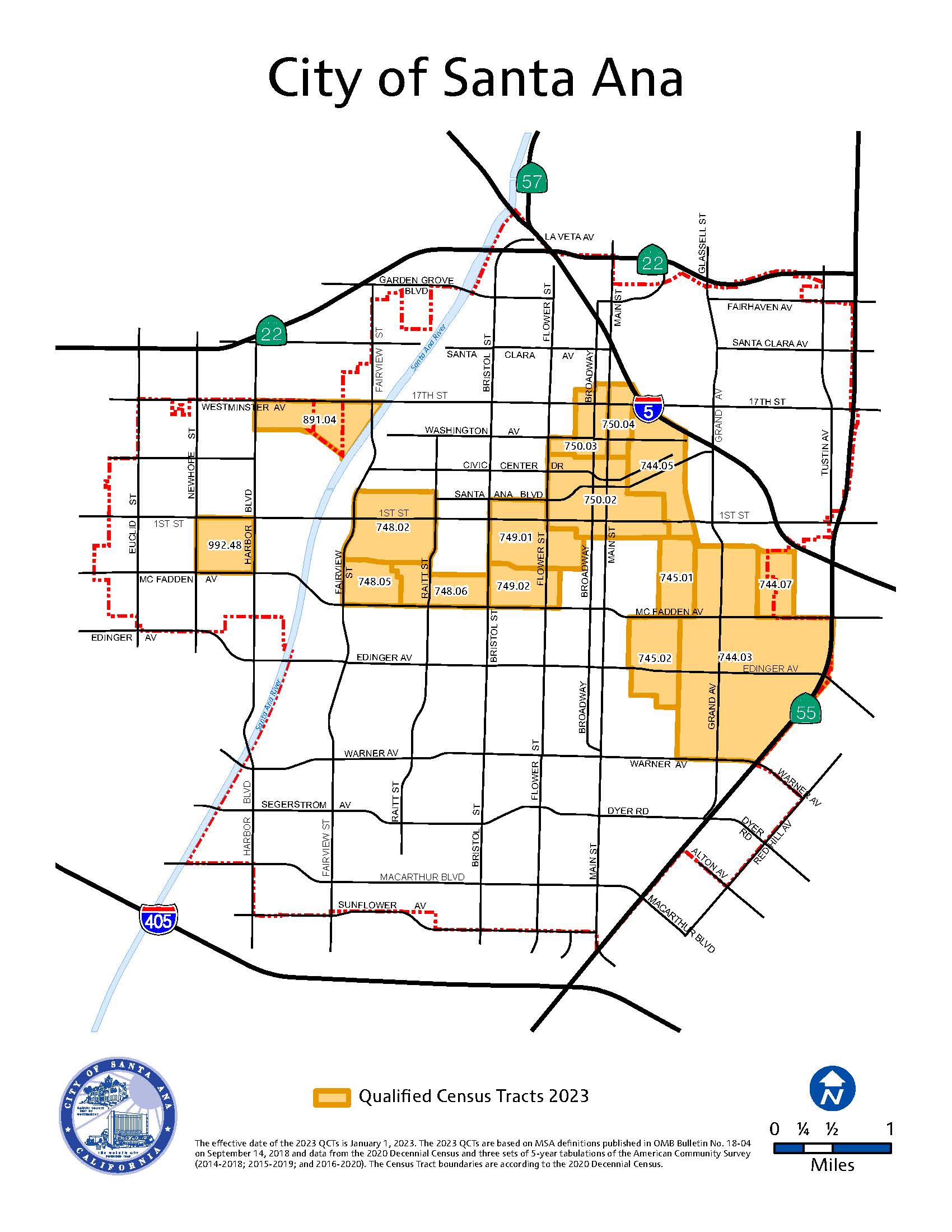 For additional assistance in determining if your property is within the Qualified Census Tract please email cp-cap@santa-ana.org or contact Chelsea Shafer at 714-647-5113.
Before and after reimbursed improvements