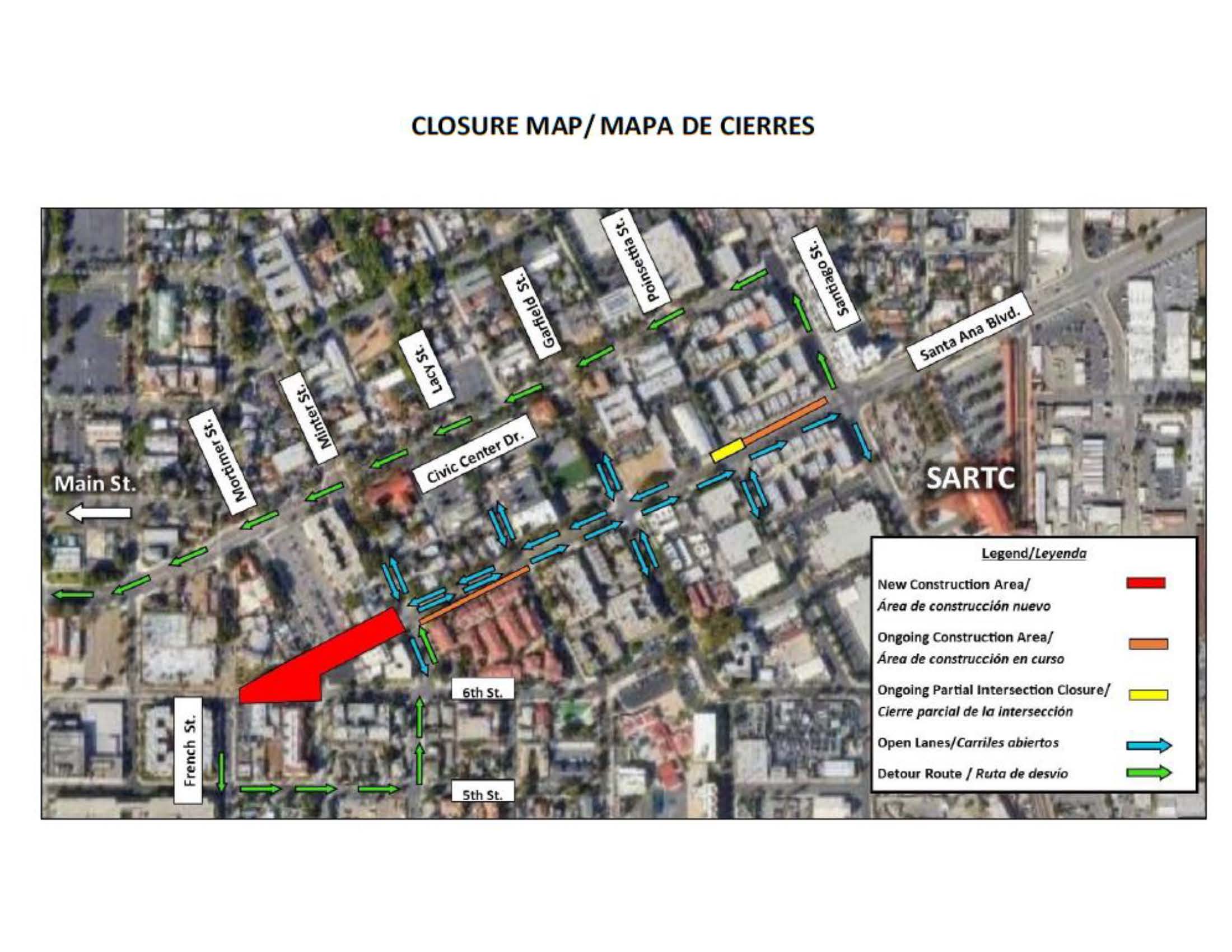 There is a closure on Santa Ana Boulevard between Mortimer Street and French Streetsed for OC Streetcar crews to work on track construction.  The closure will be in place 24 hours a day.
Please follow detour signage.  We apologize for any inconvenience and thank you for understanding.
For any questions about the OC Streetcar project, please contact OCstreetcar@octa.net or (844) 746-6272.