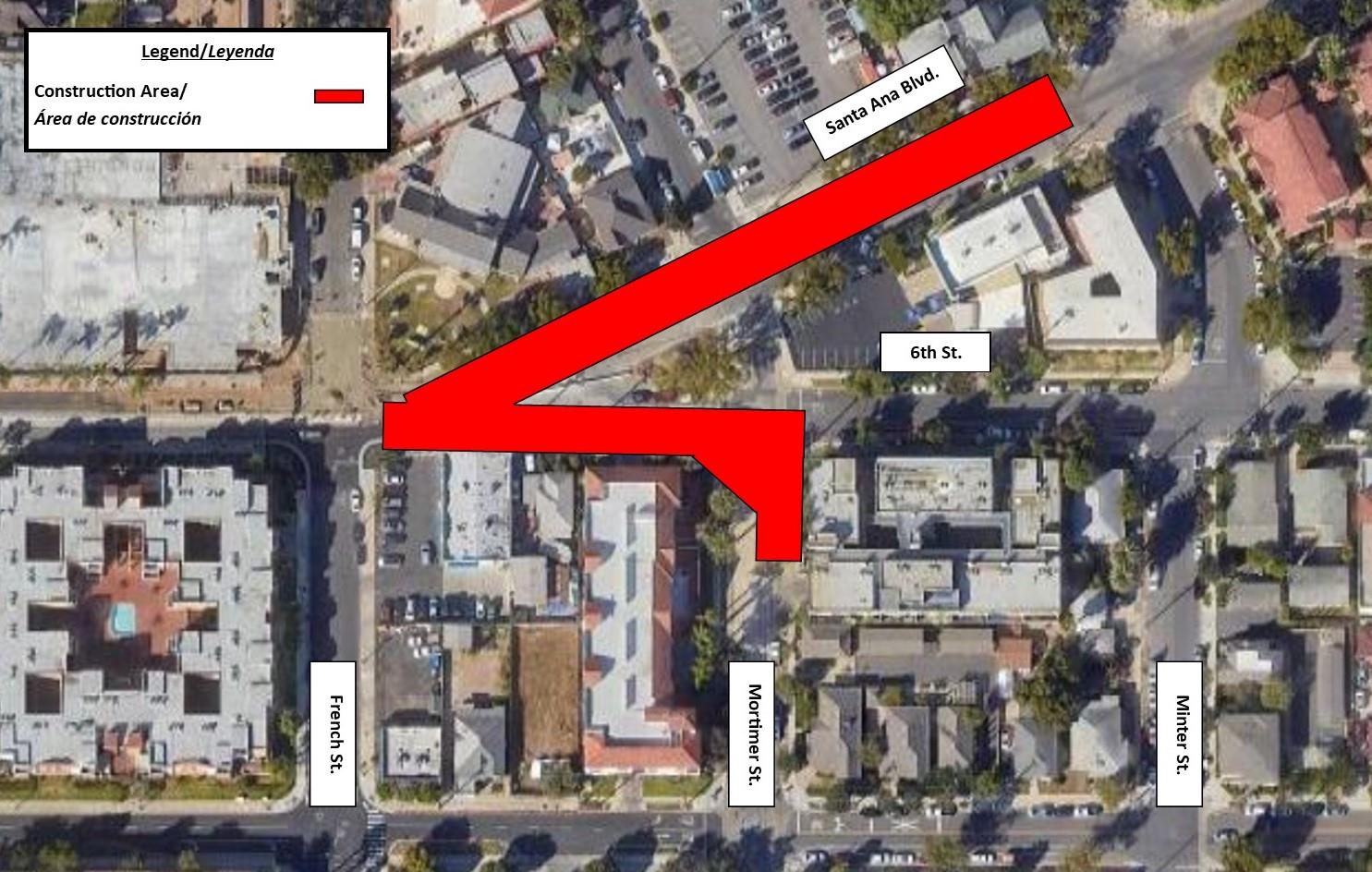 There will be closures on Santa Ana Boulevard between French Street and Minter Street and also on 6th Street between French Street and Mortimer Street for OC Streetcar crews to pour concrete around the rail on Thursday, April 6 and then on Tuesday, April 11, 2023.  The closures will be in place from 9 p.m. to the next day morning.
Please be aware crews will begin activities as early as 9 p.m. and work through the night to the next morning. This work requires lighting, heavy machinery and may be noisy.
Please follow detour signage.  We apologize for any inconvenience and thank you for understanding.
The schedule is subject to change due to inclement weather or unforeseen operational issues. Work activities are weather and site condition dependent. If a rain event occurs on the anticipated start date, the construction activity will be delayed until the weather clears. This work may be loud. Follow OC Streetcar on social media for updates.
For any questions about the OC Streetcar project, please contact OCstreetcar@octa.net or (844) 746-6272.