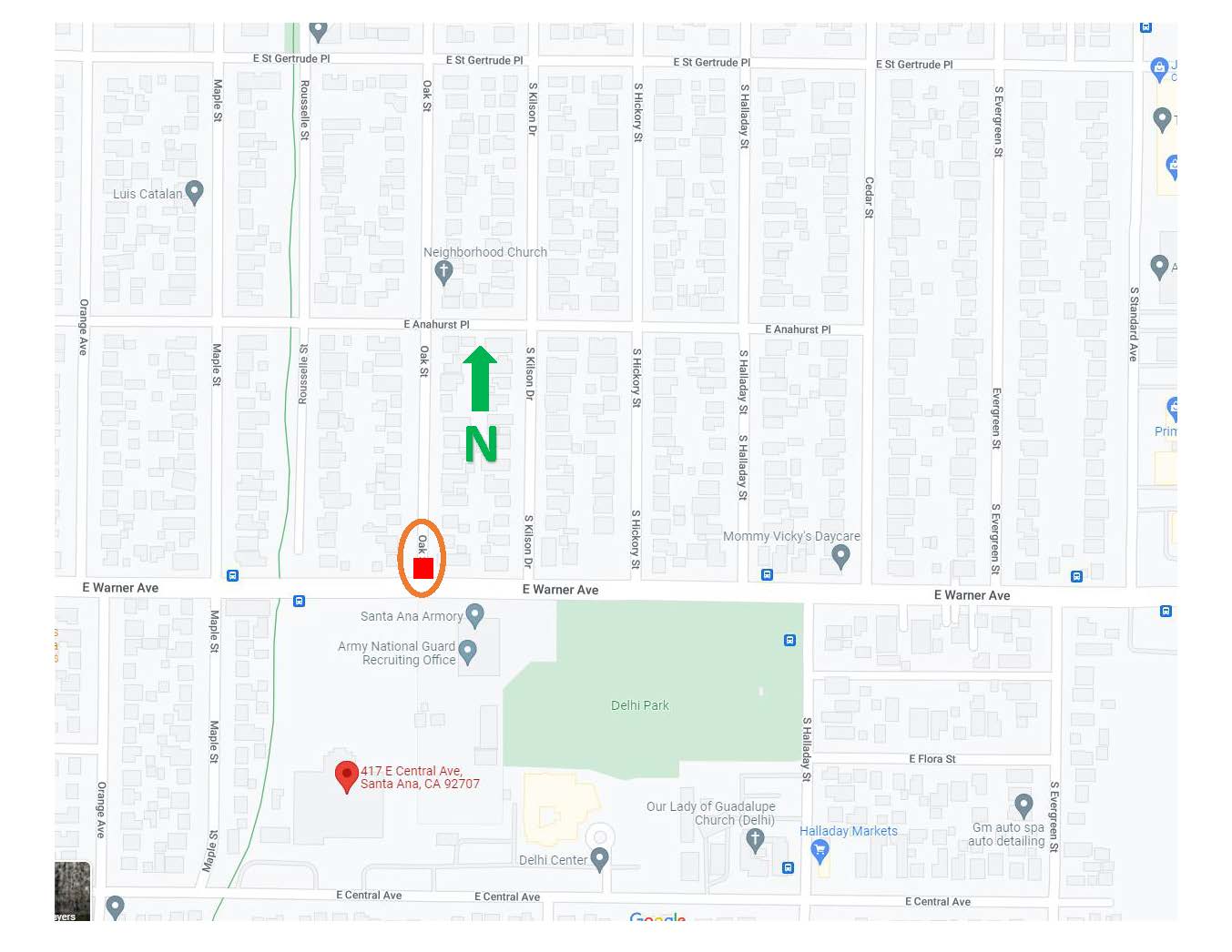 Starting on Thursday, January 26, 2023, Oak Street will be closed at Warner Avenue.  No turns will be allowed on to or off of Oak Street from Warner Avenue.  The closure will be in place 24 hours a day for the next six weeks due to construction activity for storm drain improvements.
Access to residences will be maintained at all times.  Please follow detour signs.
We apologize for any inconvenience and thank you for understanding.