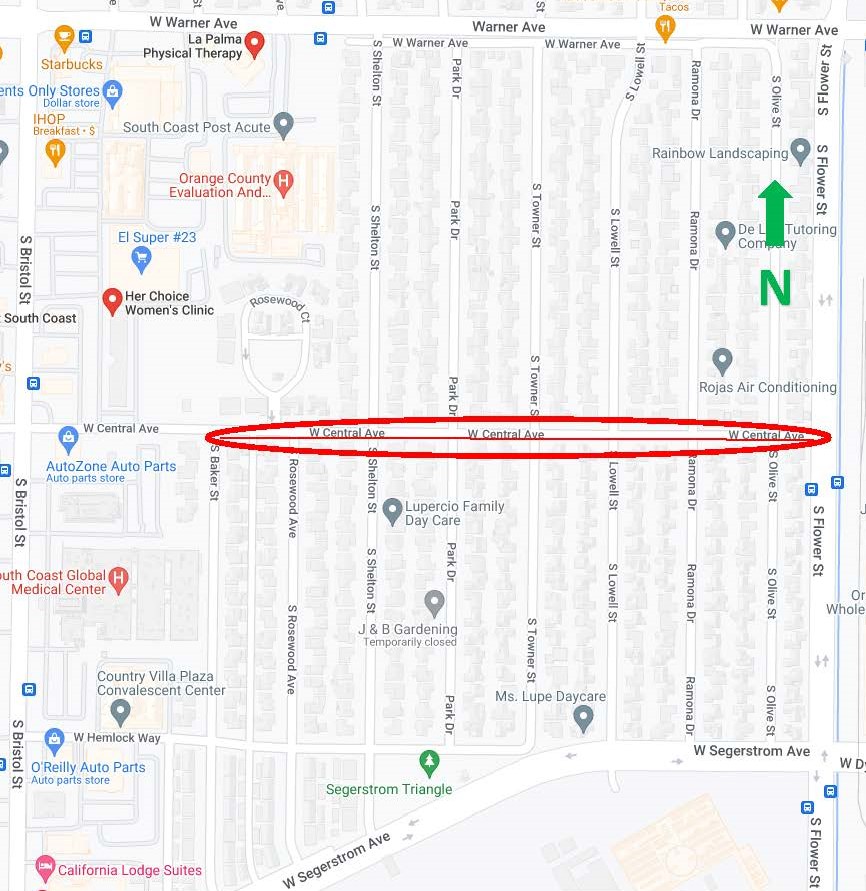 There will be a full closure to through traffic on Central Avenue between Baker Street and Flower Street on Friday, February 3, and Monday, February 6, 2023, in order to accommodate road construction work in the area.  The closure will be from 7 a.m. to 5 p.m. each day.
We recommend using alternate routes or plan for possible delays since this closure on Central Avenue will impact traffic flow.  We apologize for any inconvenience and thank you for understanding.
Should you have issues or questions, please contact the City of Santa Ana Public Works Inspector, Jensen Martinez at (657) 253-0980.