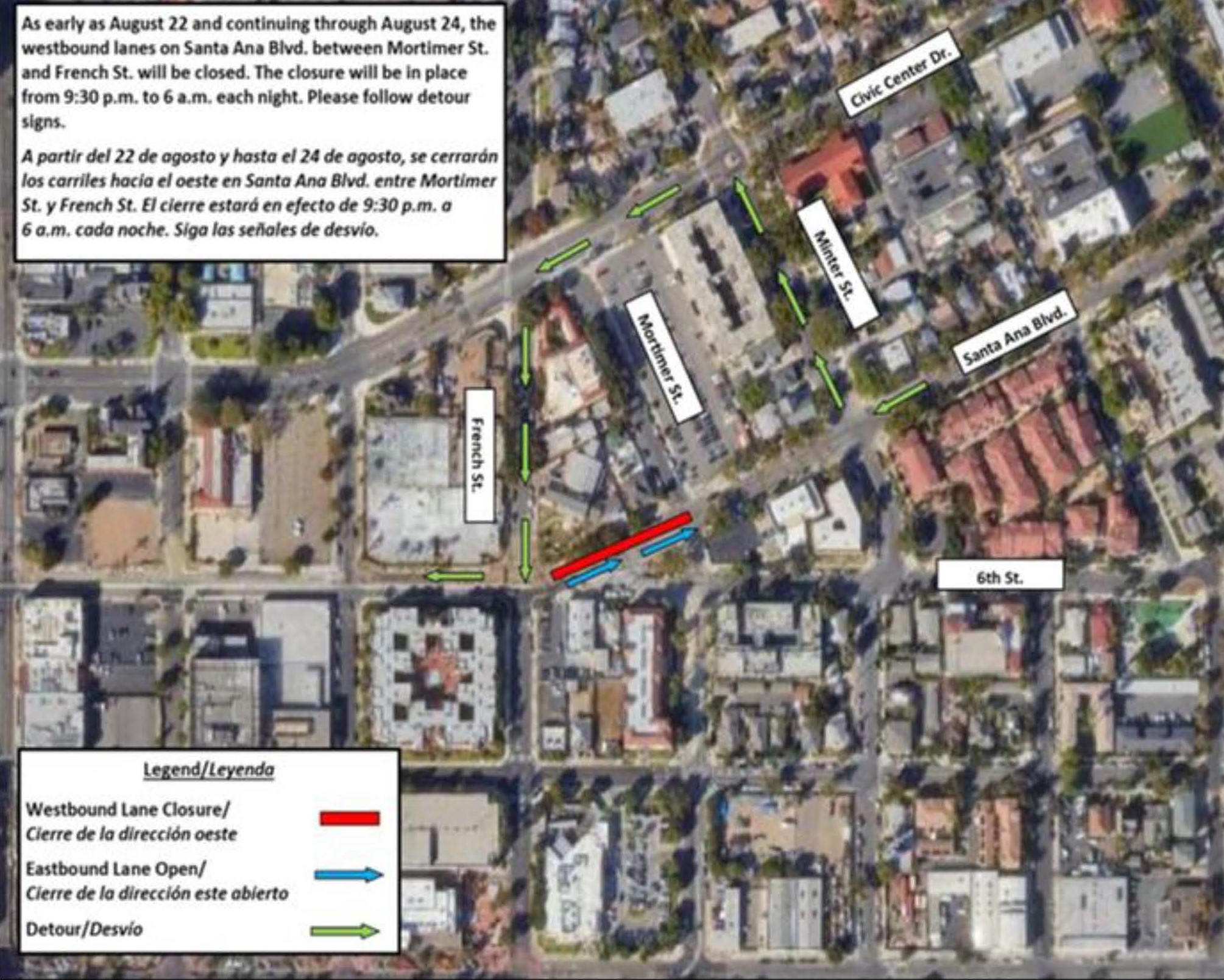 Starting Monday, August 22 through Wednesday, August 24, 2022, the westbound lanes on Santa Ana Boulevard between Mortimer Street and French Street will be closed for OC Streetcar crews to work on track construction.  The closure will be from 9:30 p.m. to 6 a.m. each night.
Please follow detour signage.  We apologize for any inconvenience and thank you for understanding.
For any questions about the OC Streetcar project, please contact OCstreetcar@octa.net or (844) 746-6272.