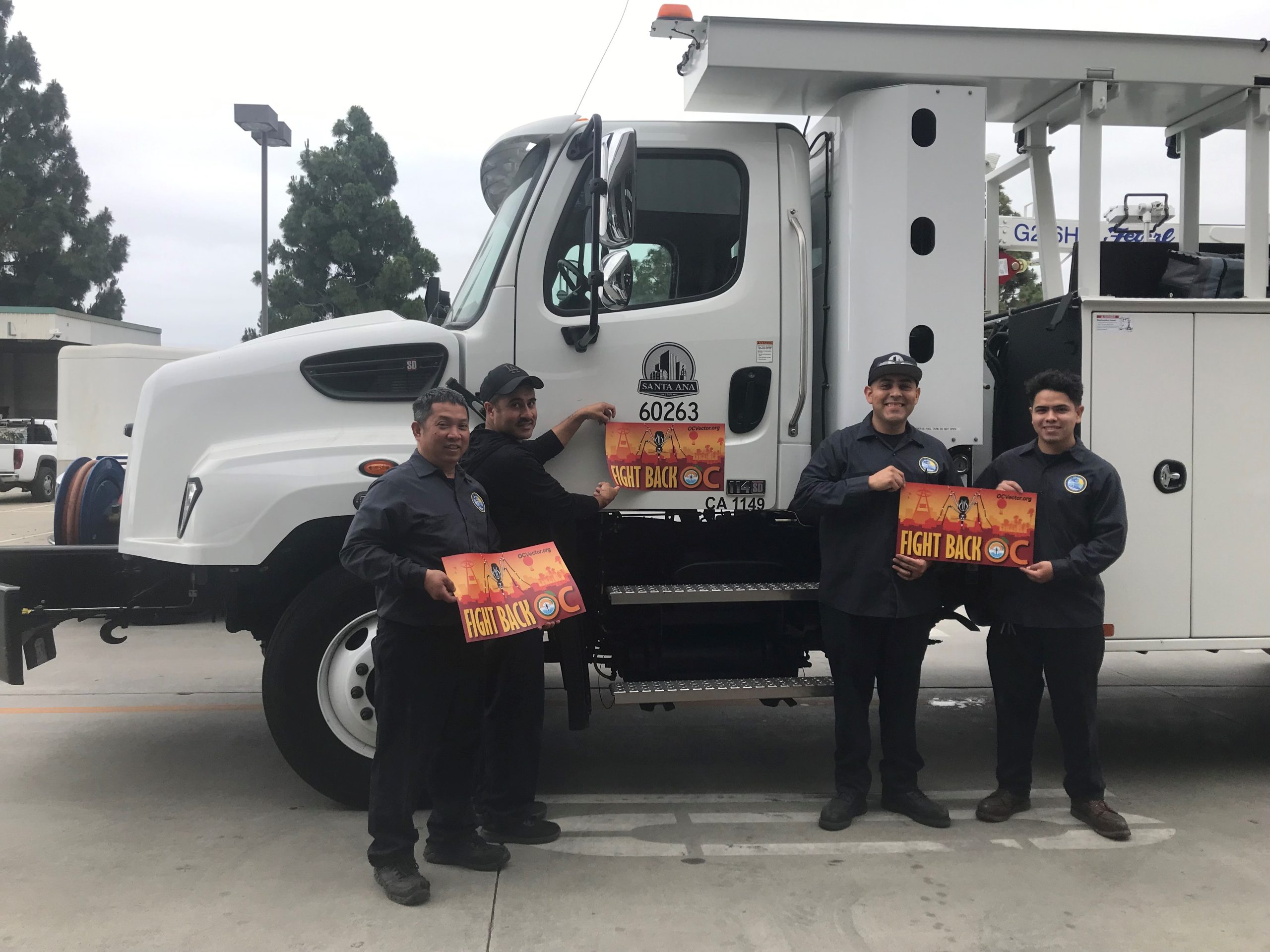 This summer is anticipated to be another heavy mosquito season.  The City is partnering for the fourth consecutive year with OC Vector Control to educate the Santa Ana community on mosquito prevention.  OC Vector Control has provided 200 mosquito prevention magnet signs (10"x20") to the City, which have been placed on our Public Works vehicles to create awareness.  The sign reads, "Fight Back OC."
Santa Ana can fight back against mosquitoes:
Tip standing water weekly
Toss unneeded containers
Take action and apply repellent to exposed skin when outdoors
For additional insights on mosquito prevention, visit https://www.ocvector.org/tip-toss-take-action.