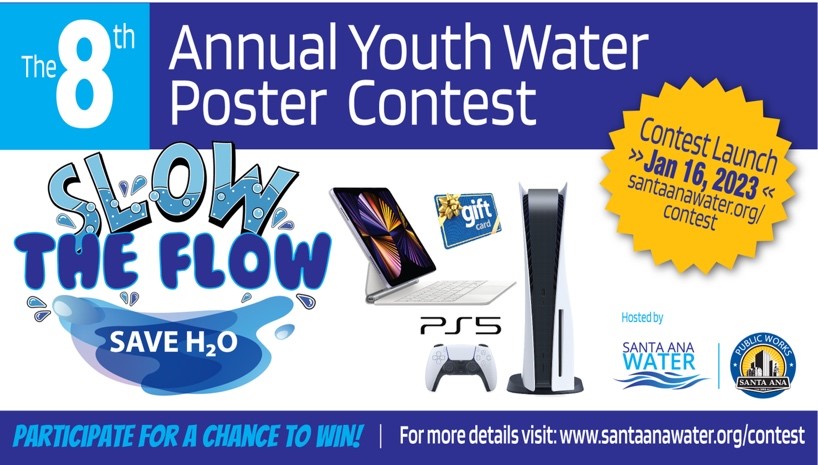 The City of Santa Ana's Annual Youth Water Poster Contest opens on January 16, 2023, to all youths, ages 5-18, who either reside or attend a school in Santa Ana.  The contest provides an opportunity for young people to become more aware of water-related topics through artistic expression.
Winners receive an award and a PS5, iPad, or a gift certificate!
This year's theme, Slow The Flow. Save H2O! is designed to raise awareness of the value of water and to increase self-responsibility in wise water use practices.  Entries are due by 4 p.m. on Thursday, March 30, 2023.  For additional contest details, entry forms and to request art supplies (based on availability), please visit http://santaanawater.org/contest/.